Course Selections Not Only Stressful for Students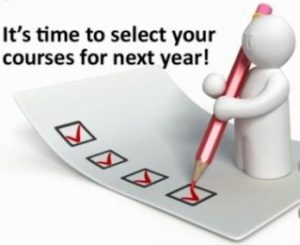 Hang on for a minute...we're trying to find some more stories you might like.
Course selection can be a stressful time for students, with getting every assignment in a priority and maximizing your grades being your number one responsibility. However, recommending classes for every student can cause worry for the teachers as well.  
James Sheehan, a physics teacher at LHS, explained "It's tough to recommend classes because, you know, often times you're recommending them for courses that are completely unrelated to your course, so it's tough to tell if a kid that does well in physics will do well in AP bio."
When asked if he has a certain system, he says, "I mean, the best I can do is kind of judge them based on how well of a student they are."
Jennifer Anderson, an LHS English teacher, said "When it comes to course selection, often times students will rather stick with the regular class, but if they've got the grade I encourage them to write down on their course selection sheet the honors option."
Some teachers find struggles occur when it comes to students not educating themselves on what courses they should take. Sheehan said on the matter, "A lot of these kids seem to not even really know what the courses are about or what they should take or what's good for them in the future, because they ask me to pick the courses for them."
This makes it challenging for the teachers to decipher which courses are right with each student.       
The best thing students can do to get into the courses right for them is to learn about each course and take them based on interest and skill level to make sure the school years to come are fulfilling.
The Program of Studies is available online and students with questions should make an appointment with their guidance counselor to be sure they are on the right path.