Seniors Look Back On Their Time at LHS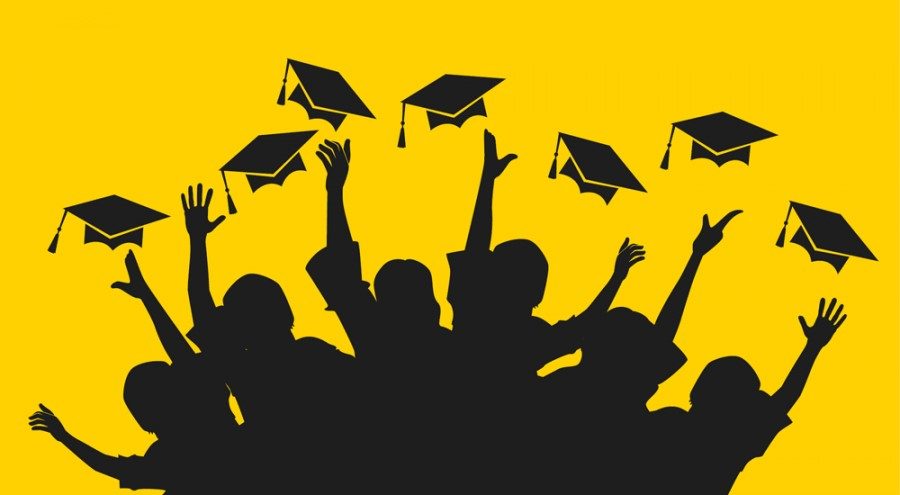 For seniors, the years since our first day as a freshman have felt endless, but as we look back on these last few weeks, we realize that this school year has gone by astonishingly fast.
An LHS senior Meadow Gonzalez said,  "I'm excited but also kind of sad. All my finals are projects instead of taking a normal test, so I can pass them in sooner rather than later, and that'll be like my final goodbye to the school and to my teachers. Senioritis was something I thought was fake. But it hit me hard this year."
With all that's going on in our lives right now, from sports, clubs, finals, AP exams, work, it's hard to sit down and think about how our lives are all about to become different. For some it's moving on to a college campus, and for others it's the thought of being in the real world.
LHS senior Sarafina Bernard said, "These have been the longest four years of my life. Sometimes it feels like it's going quick, but most of the times slow. I enjoyed the events like the homecoming games, winter carnival, spirit week, and senior prom. It's hard to believe that the seniors have just a week left and feels so unreal. Being at LHS, I met amazing people that I wouldn't think I'd be friends with. I'm going to miss everyone and I wish all the seniors goodluck."
LHS senior Hellen Muma said, "Wow, these four years flew by. I remember walking into LHS the first day of my freshman year like it was yesterday. I enjoyed being class president for three years and meeting some incredible people."
LHS senior Farah Auguste added, "These past few years has been filled with lots of laughter, a few tears, a couple of bad grades, new friends, fake friends, and lifetime friends. It's been a crazy ride and I can't wait for it to all be over. Thank you LHS."
LHS senior JaVona Smith said, "Senior year flew by, I just can't wait to graduate and start my going to (college). Every year, I looked forward to the winter carnival. The bad part,  I most likely won't talk to all my high school friends once I graduate, but the good part is, I'm excited to experience different things and meet new people. "
This last week of senior year will be full of mixed emotions. Thinking about the senior barbeque, leaving school earlier than the underclassman, a longer summer, and graduation, are upcoming events seniors are looking forward to and are also what's helping them get through this last week.
Graduation will be at Doyle Field on Saturday June 2.