Senior Breakfast Kicks Off Rally Day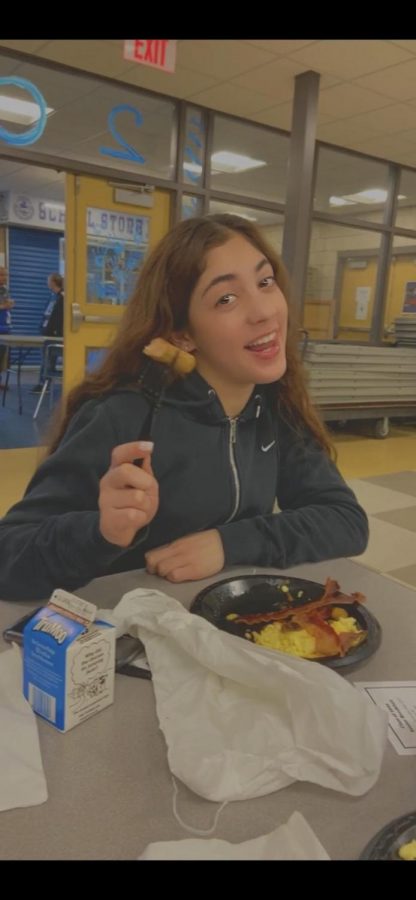 Senior class of 2020 had their traditional Senior Breakfast in Leominster High School this past Tuesday, November 26, 2019.
Senior breakfast is an annual event that kicks off a day of school spirit on the eve of Thanksgiving break and the historic LHS vs FHS football game.
Students decorate the school the night before in blue and white. Seniors then begin their day in a catered breakfast before going outside for their senior class picture and then attending the annual football rally. 
 Everyone wore their royal blue "Senior" shirts to the breakfast to show their school spirit as they lined up for food. 
Brenda Menjivar, senior at LHS, determined that from her being there, "it was an overall good experience!"She said how her favorite part of it all was spending time with her friends.
As students lined up to get their food, some had already gotten theirs and were sitting down enjoying their syrup filled plates.
 "The food was good to be honest." said Menjivar, "I loved the french toast." 
The seniors were treated to eggs, bacon, sausage, cinnamon rolls, and hash browns.
LHS Senior Bina Raisdanaee, said the food was okay, however, like Menjivar, her favorite part of it was being surrounded by her friends. 
Knowing it's their last year, they felt nostalgic, and grateful for the breakfast.
"My favorite part about being a senior is knowing that soon after graduation," said Menjivar, "I'll be taking the next step in this journey called life."