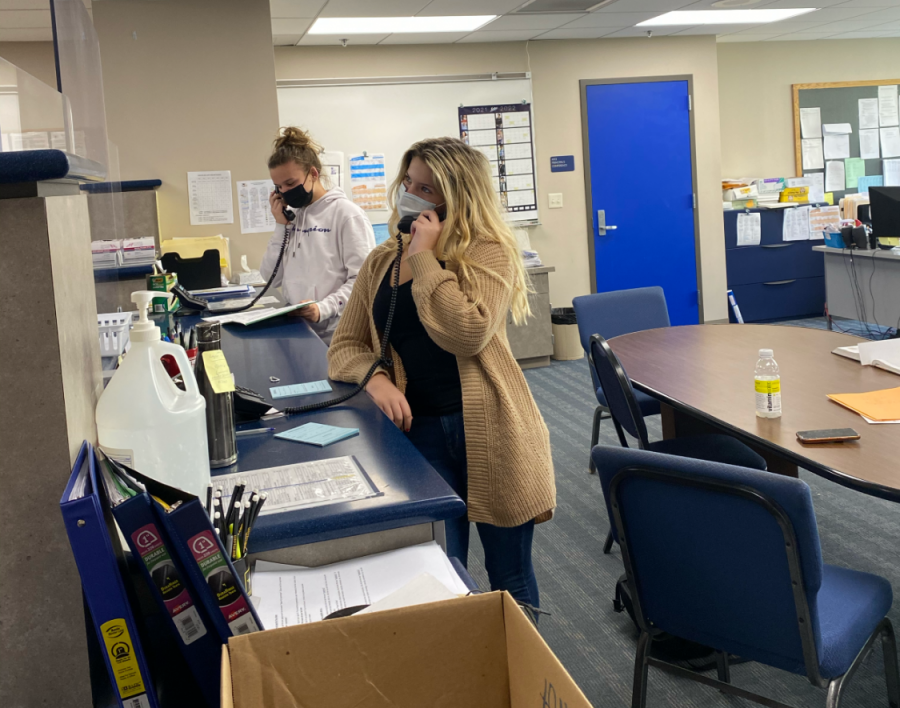 Sage Roberge
As upperclassmen prepare for college and for the working world, Leominster High School creates classes and opportunities for students to learn new skills. Office assistant is one of the classes offered to juniors and seniors.
LHS Junior Joseph "Joey" Craig works in the office during 4th period, which can sometimes be hectic when it's lunch block. Joey has learned how to answer phones in a professional manner and says that this is an important skill to have in life and in the workplace. 
"Be ready to contribute and be professional," Craig advised to students who are interested in lending a hand in the office.
Another student, Senior Marcus DelGreco, works in the office as well and has learned how to transfer calls as well as learned how to talk on the phone. "Its chillin," said DelGreco. 
Senior Elizabeth DelGuidice works in the office as well. She said the most important thing she has learned was being able to communicate and talk to people over the phone and in person. 
"It's nice to have a break from academics," DelGuidice added.
During the period, these students answer phones, do dismissals, talk to parents, and interact with office administrators. These are important skills needed for life and by having these classes available, LHS is able to further prepare students for what is yet to come after graduation.