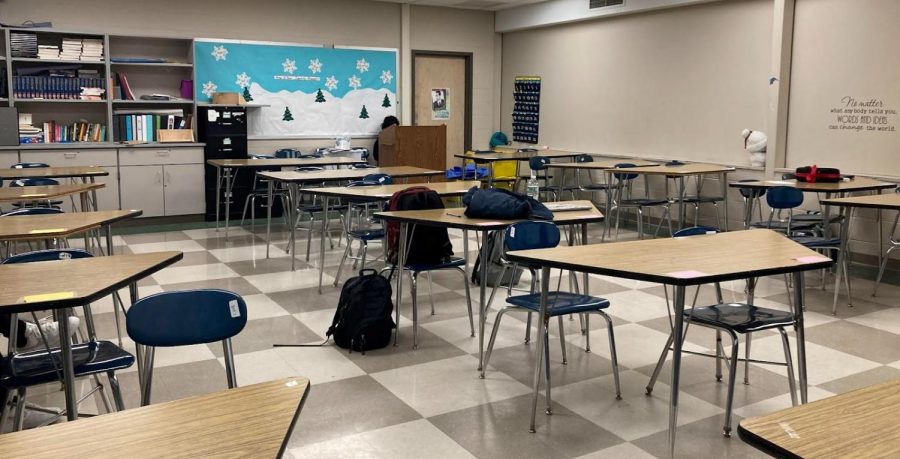 Ila Roemmele
The halls and classrooms at Leominster High were eerily quiet Friday after a viral Tik Tok threat of violence to schools nationwide on December 17 prompted nearly 1000 students to stay home.
One student who did stay home but wished to remain anonymous, said, "It's not something to joke around with," adding "it was kind of hard to imagine that kids had to stay home cause of the threats." But "my friends at school kept me updated about what was going on all day."
In an abundance of caution, the school system sent out a message to families on Thursday evening stating they were aware of the threat and would be increasing police presence on Friday. 
Vice Principal of CTEi,  Christopher Kyne was asked his view on the large number of students out. He said, "every family has to make their own decision. What's best for their family." Then he added, "Our number one concern from an administration standpoint is keeping students safe, keeping staff safe." 
The school began with several hundred students opting to stay home and several hundred more being dismissed once they arrived.
An LHS Freshman Hannah Hartman looked on the bright side. "I prefer the smaller classes, cause then I feel like there's less people that stress me out," she said. Then added, "you can get more attention from a teacher and everyone's able to get the help they need."
LHS Sophomore Desiree Huggan said, "I can walk through the hallway without bumping into people."  But she felt the situation was "kind of sad that we have to go through this, like have people worried in the first place."
She understood why some students who did come to school eventually were dismissed. "I think people who are dismissing themselves are making the right decision for themselves."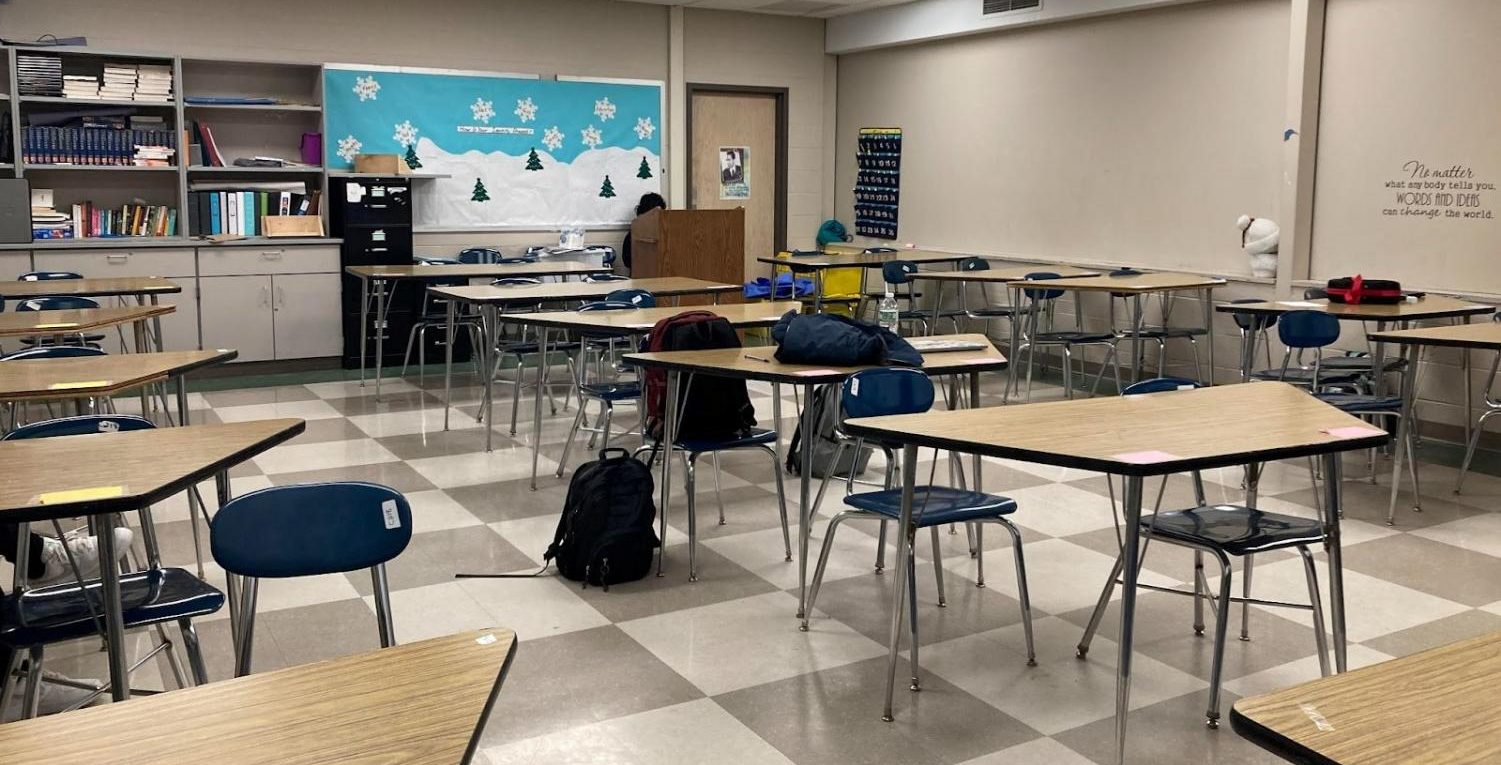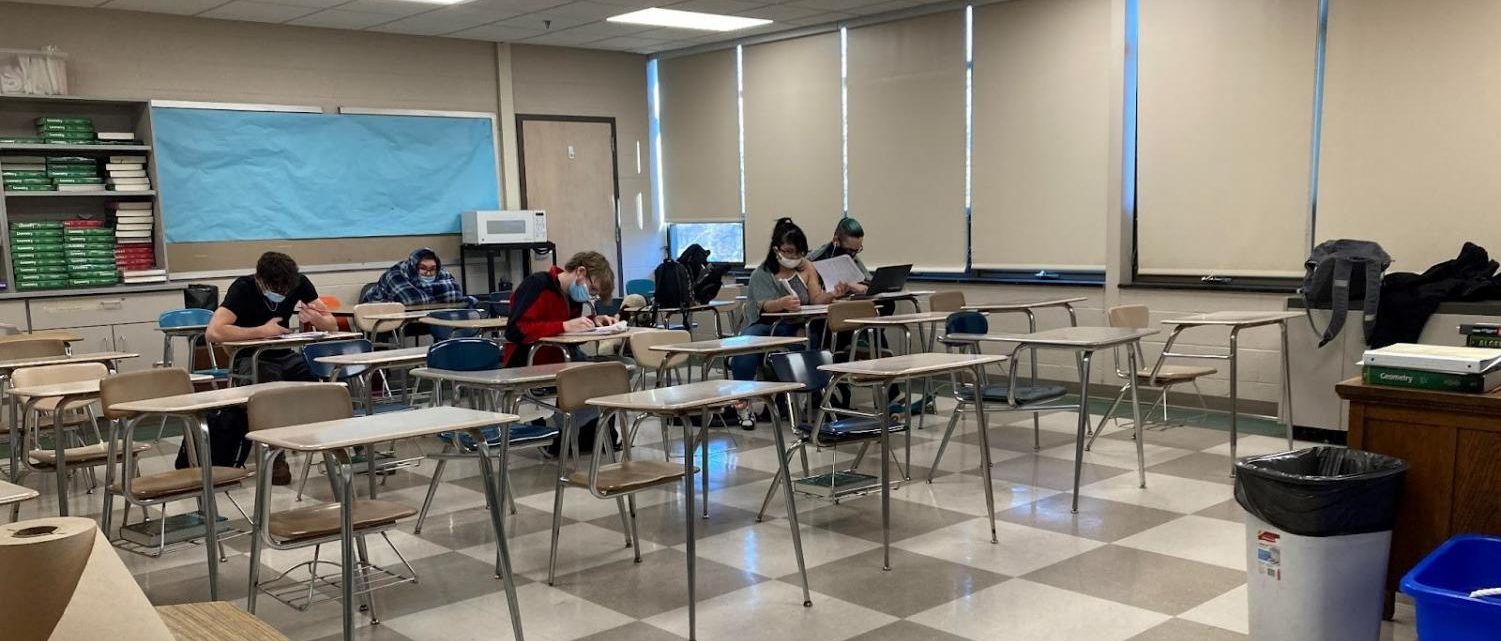 An LHS Freshman named Mayra Hernandez Abreu did attend school Friday.
"In the back of my mind, I was kind of scared," Mayra said, "Even though nothing has happened today, like thank God, it's still, you know, it's still scary."
Across the nation people have condemned this Tik Tok trend and the company for allowing these types of posts to be put up at all.
"This shouldn't be a social media trend," said Mayra. "This is nothing that should be joked around about in any way, or type, of form."
When asked about the student body's reaction to the Tik Tok threat, LHS History teacher Richard Barnaby said, "It's more important to spread kindness on a day where people are trying to take a day and make it about violence."
He added "Instead of focusing on a world of violence, maybe we focus on sharing videos of people doing kind things for each other and helping each other."
He continued, "With so few students, what am I going to do, a PowerPoint? So, I think there is a bigger lesson today that is kind of about processing social media. (It) can be really good, it can help people, yet at the same time if you let it, it can be really bad." 
Kyne summed it up. "This type of thing takes that joy away from school."