MUSIC REVIEW: XXXTENTACION RELEASES POSTHUMOUS ALBUM "SKINS"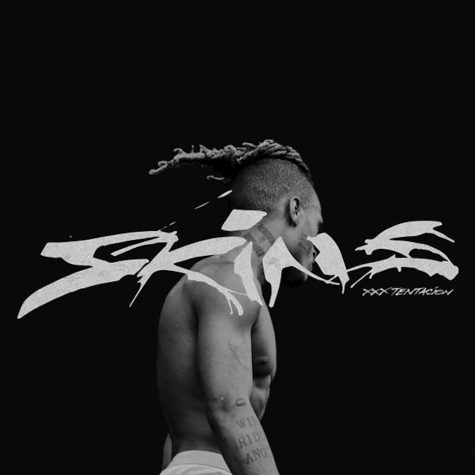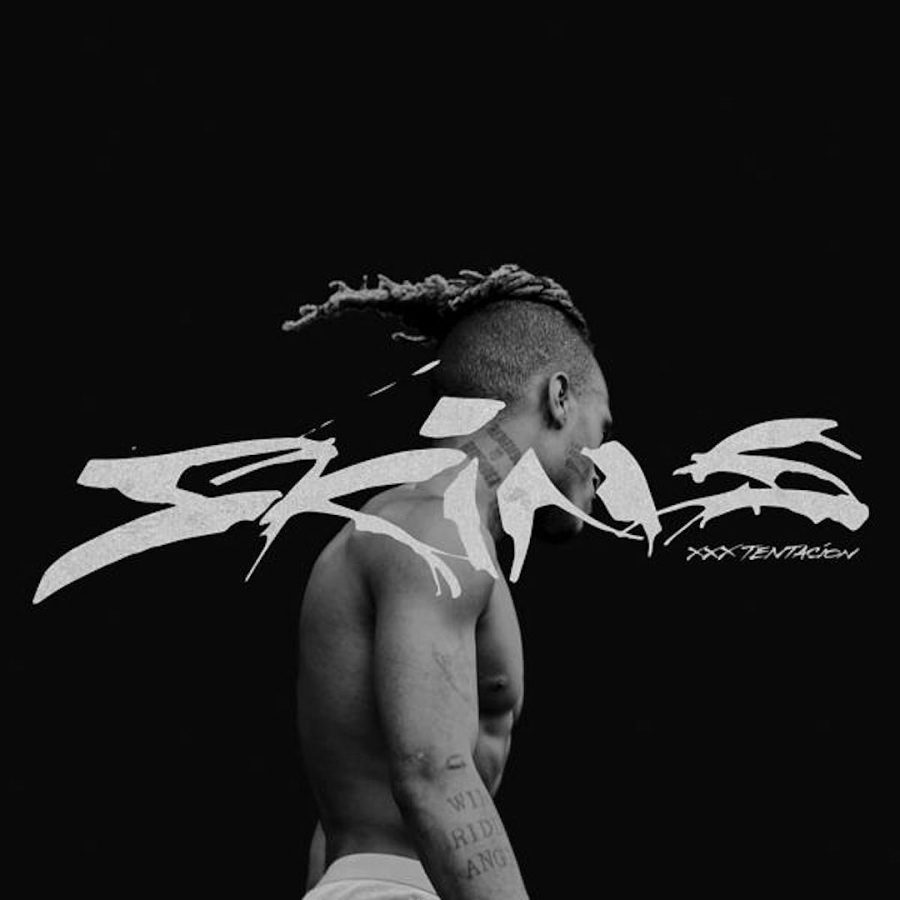 On December 7th, rapper XXXTENTACION released his album SKINS posthumously  after being shot and killed during a robbery while he was in his BMW i8 at a motorcycle shop in Florida.
The album has been long awaited, and fans have been eager to hear his new music and be able to have his music live on while he unfortunately can not.
The album starts off with an introduction, a signature track by X, starts off a very eerie robotic-like voice telling you to open up your mind and that the album is to feed the soul.
The first song on the album "Guardian angel"uses a remix beat of one of his older songs "Jocelyn Flores". Over the beat, X raps about himself being heartbroken and the pain he is going through. With lyrics like " Is it heartbreak? Is it truly what it feels like?… Sharp teeth in the chest, cancer all in the breast."  He then talks about the effect of the relationship saying "I guess you never realize how permanently damaging that is."
The second song on the album is called "Train food." In this song, he talks about a hypothetical first-person experience meeting Satan. In a song made earlier in his career called "i spoke to the devil in Miami, he said everything would be fine" that was released on SoundCloud, a platform where artist can release their own music and helped X blow up, he says that he wanted to meet the devil  and hoped he can make him rich. In this song, X is unconsciously aware of what is going to happen talking about how he met a man and had a conversation about self harm. Afterwards, he asks him how far he lived from home and X replies "maybe thirty minutes" and later states "I should've run right…there." He then talks about waking up naked on train tracks, screaming for help but nobody answering or coming to his aid.
In the song "woah (mind in awe)", it has a very uplifting beat with a very unique snare in his beats that he likes to use. He shows off his vocal range and talks about not looking back on mistakes and not paying attention to the people who hate on him saying "Won't let you cloud my mind".
The fifth track but fourth song on the album is "BAD!", a song which was previously released on November 9th. In this song, X uses the unique snare again and again shows off his vocal range. X talks about the beauty of a girl he has heard about and wants to end up being in a relationship with her.
"STARING AT THE SKY" incorporates a very heavy metal type of vibe. He screamed into the microphone saying "Run from you pain!" while an electric guitar is playing in the background along with drums. XXXTENTACION was originally noticed for his aggressive yelling into the mic with a very loud and distorted bass that has become the sound of rappers from South Florida, including Smokepurrp, Denzel Curry, Ski Mask the Slump God, and Lil Pump.
"One Minute" also has a heavy metal type of feel to it, with another electric guitar-drums combination with Kanye West entering the song rapping. XXXTENTACION comes in after Kanye screaming into the mic saying "One minute, one minute, gone. One minute and the next one's mine."
"difference (interlude)" is a song that was recorded in the studio but was not edited to give a clear sound, but gives an echoey type of sound.
"I don't let go" has a very happy beat using a very strong amount of base, what sounds to be a xylophone, and a very unique clap that was also used in "Moonlight", a song that was on his last album titled "?". He uses two different type of flows while using a very soft voice.
The finale, "what are you so afraid of", uses a very soothing acoustic guitar melody accompanied with a piano. X uses a very soft voice and sings "What are you so afraid of, is it love or wasting time?"
This album is another piece of the puzzle to go deep inside of the mind of Jahseh Dwayne Ricardo Onfroy, a.k.a. XXXTENTACION. His life had been troubled with violence, neglect, and depression. During Jahseh's younger years, he was in and out of prison, getting in fights with kids in school and prison, but was bouncing around to different homes of relatives and people close to his mother. Jahseh was in the news about sexual assault towards women and ended up having to go to court for these allegations. He looked back and did some thinking and ended up changing his life around, creating gold for those around him. He matured mentally and knew he messed up, but wanted to drown the negativity and create positivity around his name.
On June 18th, 2018, Jahseh Onfroy was at a motorcycle shop in Florida. As he was leaving the shop in his BMW i8, people pulled up in front of his car, approached the vehicle, stole around $50,000 off of him, and shot him dead. XXXTENTACION died at the young age of 20.
His one last act of kindness he wanted to do was to host a charity concert for his fans.
I give SKINS a 5/5 stars, which are more than he was looking for.