Leominster's Brave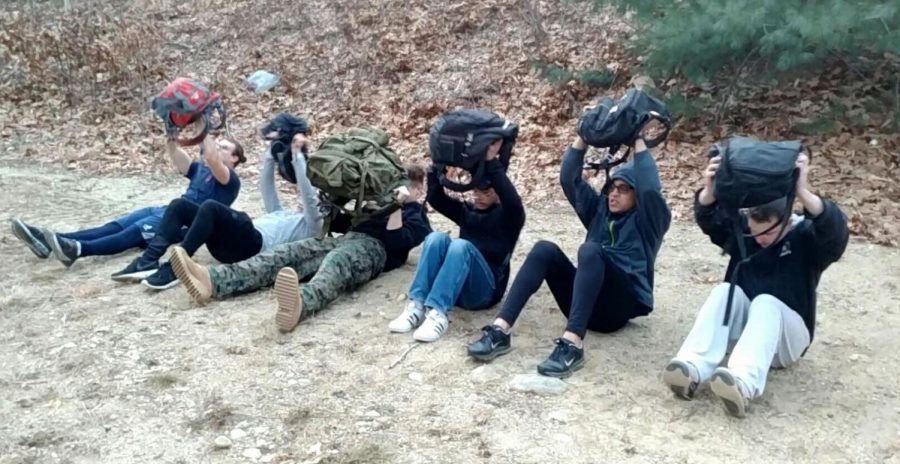 While some high school seniors rush to get accepted into the colleges of their dreams, others decide to rush into the military to serve their country.
These dedicated individuals have many options on what branch they may sign up for, from active duty to reserve, to Army and Navy, these students commit the next four to six years of their life to protect the greater good.
LHS recently hosted the ASVAB testing for potential recruits in the military. Several students participated and many seniors have already signed up to become members of the armed services following high school.
LHS Senior Brandon Forten will be entering the Coast Guard as either a Maritime Enforcement Specialist, or by becoming a part of the Helicopter Rescue Unit.
"I have a drive to see a direct impact on the people I'm serving for," said Forten. He also feels it "gives [me] enough time to decide what I want to do with my life." 
The Army has two recruits from Leominster High at the moment. These interviewed future soldiers are two of most likely many.
Tiffany Miles has an 8 year contract as a Unit Supply Specialist who is responsible for the general upkeep and maintenance of all the Army supplies and equipment. She gets shipped out to boot camp on June 11th. Tiffany said she chose to join "So I can help my mother financially and continue the family tradition."
Angelo Silva is another future soldier of the Army who is getting his MOS, Military Occupational Specialty, as a Military Policeman in his next venture to the Military Entrance Processing Station after graduation. Silva said his reason for joining is, "I wanted to do something with my life that my family would respect me for, and I wanted to give back to the country that gave me these amazing rights and freedoms."
The Marines are well known for having some of the toughest physical and mental requirements. LHS Senior Quinn Phommatham has elected to take on this challenge, and is joining the Marines as an aircraft engineer. 
"I always found aircrafts fascinating, said Phommatham. "I love how they are made." 
In preparation for their new roles, many recruits are already working to get ready. Every Tuesday and Thursday, the future Marines from Leominster and Fitchburg go to the recruiting office for personal training, or PT. The Marine recruiters do their best to push these recruits to their absolute limit, preparing them for 13 weeks at Parris Island, South Carolina. Phommatham said "When you meet them… you just feel this connection, a bond."