Looking for an Elective? Try Guitar and Piano Lab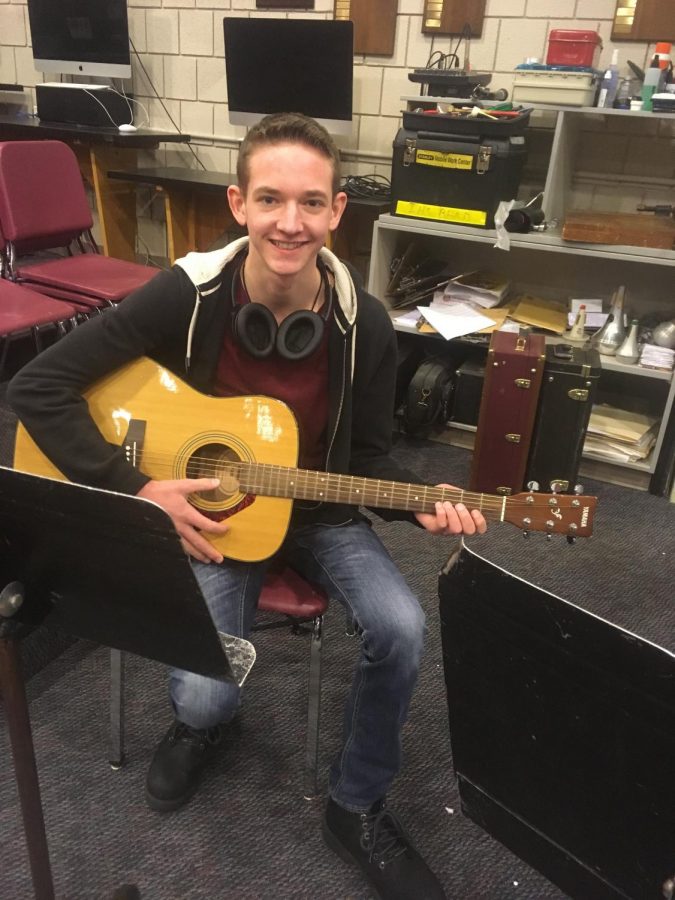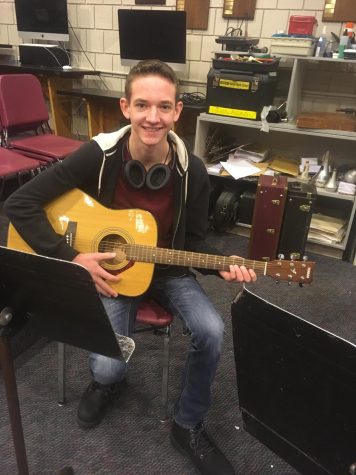 If you're looking for an elective to take and you are a musicallyinclined,  then LHS has just the class for you. Whether you've been practicing guitar and piano for years, or if you've never even picked one up, you can find a place to improve in guitar and piano lab.
"I really enjoy having extra time to practice guitar" said LHS Senior Bradley McDowell.
Bradley just recently picked up the guitar and uses guitar and piano lab as a space to improve.
Guitar and piano lab is an art elective and a half-year class. You will spend the first two weeks learning to read sheet music to get everyone in the class on the same page. From then on, you will be given the choice to play the guitar or piano, or if you'd like, both. You'll be given sheet music and the rest of the time is yours to practice your preferred instrument.
 Mr. Barry Hudson teaches this class and is very helpful and willing to answer any questions you have. Plus having a set time to practice as well as a teacher who can give you tips is extremely helpful especially when first beginning to learn an instrument.
With course selections coming up for next year, remember, if you'd like to learn a new instrument, or just practice, or just improve your skills, having this class for extra practice time is a great thing.