Ever Wonder How They Process Blood Donations?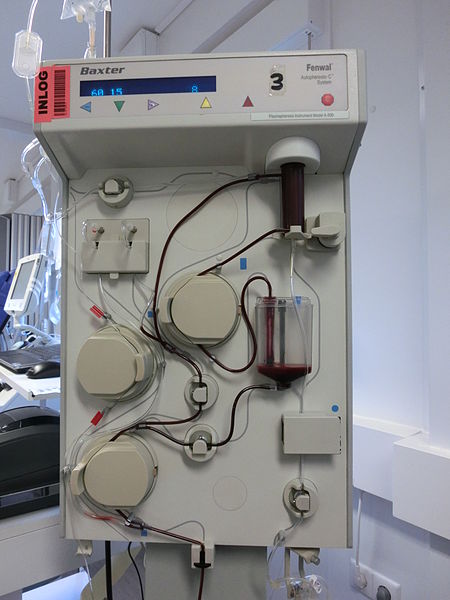 Hang on for a minute...we're trying to find some more stories you might like.
Last month the school hosted a blood drive for the American Red Cross. Many students donated, but how many noticed the large machine that the blood was filtered through?
The plasma machine or otherwise called a "platelets machine", is a very interesting machine that is used for both plasma therapy and blood donations.
After encountering this machine at the LHS Red Cross blood drive and also speaking to Red Cross nurse, Jocelyn Shimmel who  was present at the blood drive, a lot was learned.
To understand plasma donations, first one needs to know a little bit about blood. According to Shimmel, whole blood donations – those blood drive donations students gave where blood is drawn through a needle into a plastic blood bag include all the components of our blood.
A  little less than half (45 percent) of human blood is made up of cells: red cells, white cells and platelets (small cell fragments, and unlike the red and white cell types these cells are colorless) and the other half (about 55 percent blood volume) is plasma, the pale yellow fluid. Those cells are suspended from your donation then returned to the donor's system.
Shimmel said "This type of donation is usually provided to infants born with low red blood cell counts, to help them live and build an immune system."
Other than the fascinating experience of donating blood through the "Platelets Machine" the Red Cross crew in charge of the drive was very professionally friendly. Blood donation is one of many crucial donations that help save lives and rescue people who need it.
To find a local blood drive to donate blood contact the American Red Cross for a blood drive near you at www.redcross.org