Districts For DeCarolis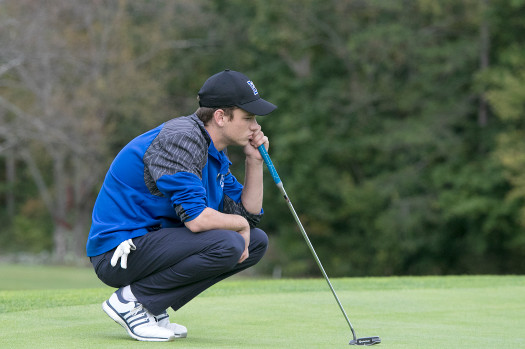 LEOMINSTER MA- Leominster Senior, and three time Central Mass all star Richie DeCarolis played in the regional districts last Monday. DeCarolis had a decent outing shooting 86, tied for 30th place out of 65 contestants.
"It was a great experience," said DeCarolis. "There was a lot of great players out there and I wish I could've performed better."
Richie has been playing golf since he was 8 years old and has played for Leominster all 4 years of high school. Despite Leominster's 2-14 record for the season, Richie has performed at a very high level finishing first in 70 percent of his matches this season.
"This season was probably the best I've played out of the four years," said DeCarolis. "Even though we didn't perform well during the season, there's a group of freshman and sophomores coming up and they can really make an impact on this program."
I think we can all agree with Richie, the future is looking bright for the Devils golf program.