LHS Abigail Adams Scholarship Recipients
On Friday, November 15, at about 7:45 in the morning, 117 students at Leominster High School were called down to the auditorium. They had no idea why.
LHS Principal Dr. Steven Dubzinski announced that these students from LHS and the LHS Center for Technical Education innovation had all earned the Abigail Adams scholarship.
Dan Bachant, the CTEi Principal, was also there to congratulate the students.
The Abigail Adams scholarship is awarded to students who scored either advanced or proficient on both the Math and English MCAS. It provides free tuition to Massachusetts Public Colleges and Universities. That translates to $1,575 a year award to the University of Massachusetts, $1,036 a year for any Massachusetts State University and $740 dollars a year to any Massachusetts Community College.
"It's a great achievement for these kids because as I looked out into the group I saw band kids, athletes, theater kids. I knew these kids weren't just going home and studying," Dr. Dubzinski said.
As a treat for all of the students, 250 doughnuts were ordered for them.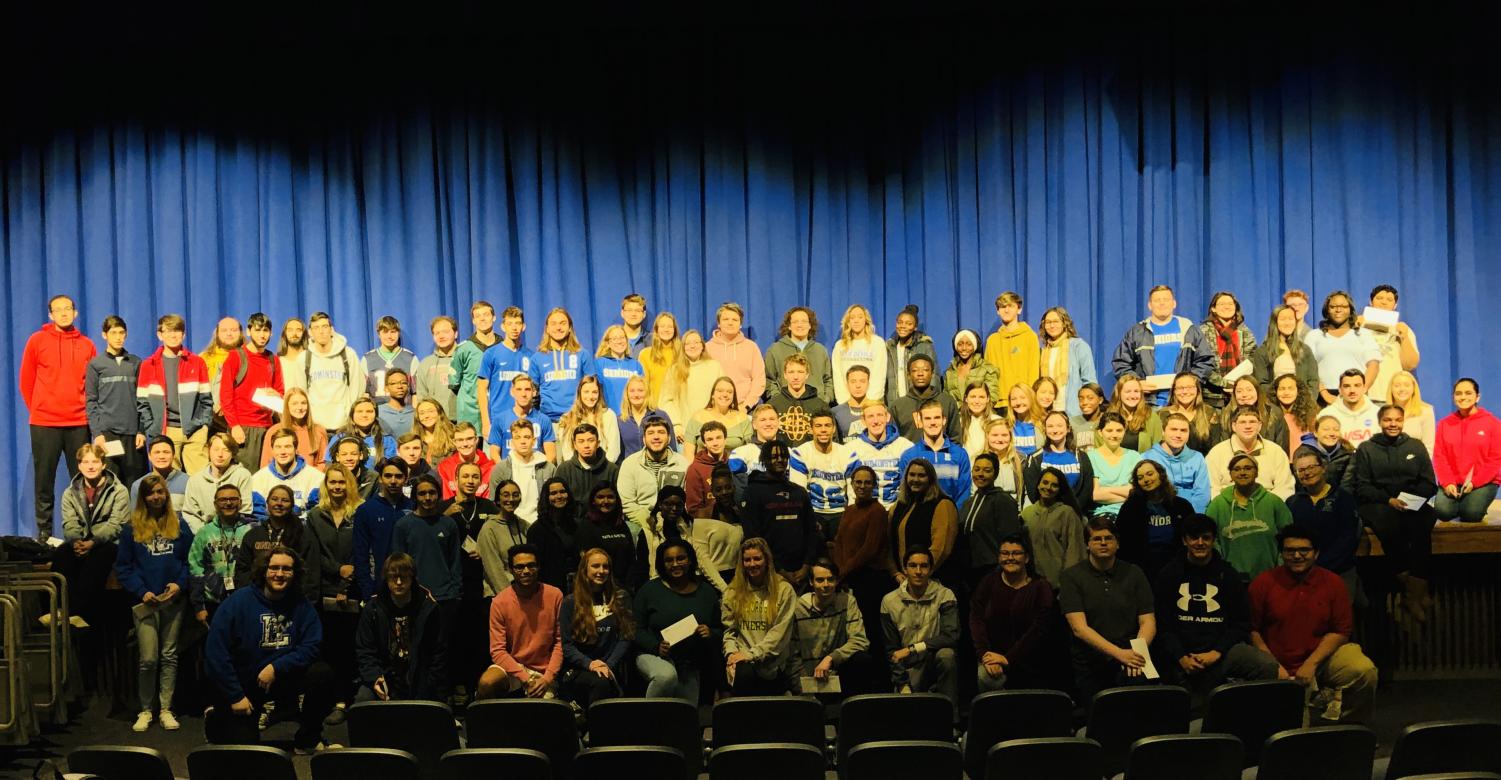 Courtesy Shelly Christine
LHS students were gathered for a special assembly this  morning at LHS to learn they were this year's recipients of the Abigail Adams Scholarship based on their high MCAS scores.