CTEi Teacher Among Select Group of Finalists for Project Lead the Way Teacher of the Year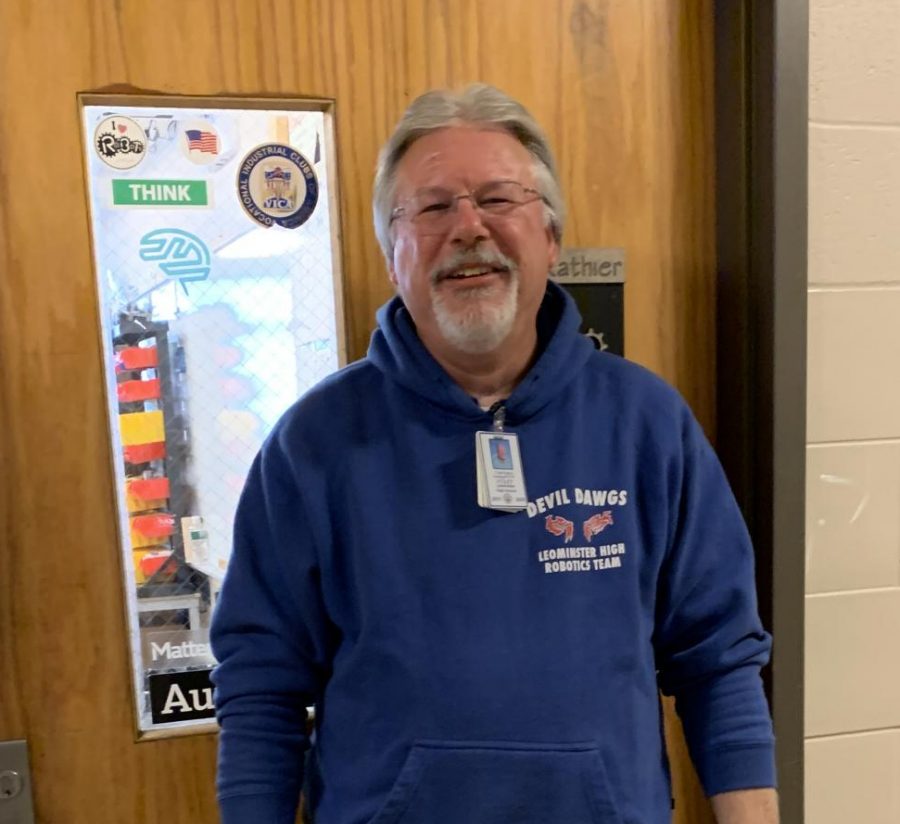 LHS Drafting and Engineering teacher Todd Rathier, was named a finalist for Project Lead the Way (PLTW) teacher of the year.
Rathier started teaching the PLTW's engineering curriculum 11 years ago when the previous drafting teacher retired. He was nominated for Teacher of the Year by his previous Center for Technical Education and Innovation Principal David Fiandaca and by his students who also wrote recommendations for him.
Only six other teachers were nominated and he claims it was nice to be recognized.
"I love Project Lead the Way because it allows students to explore different parts of engineering and inform their decisions, career wise, and allows me to see the 'ah ha!' moment when they learn something, like how something works," said Rathier. "It's a very hands-on course, which I think works really well as a teaching method. It's like carpentry but with physics."
PLTW takes two weeks of training every summer and Rathier is trained in four courses. He has a goal of creating an engineering academy, in which students would take courses geared toward engineering, like a whole new school with all classes geared toward engineering, here at LHS.
He said in order to complete this goal, he would need more staff and more space. He also said he would need more students to be interested, as his class sizes this year are smaller than typical.
Rathier is from Westminster and has lived in the area most of his life. Before working at LHS CTEi he was an army nuclear missile specialist, where he spent 3.5 years in Germany. Once out of the military, he began delivering oil while also going to night school for his CAD degree. He decided he wanted to be a teacher after working at a rocket fuel factory.
For more information on Project Lead the Way please check out their website at https://mass-stemhub.org/project-lead-the-way-initiative/