Leominster Blue Devils Hockey Team Looking to Bounce Back
 The Leominster Blue Devils Hockey Team are looking to have a bounce back year after having a 2-17-1 record last season.
The Blue Devils under-performed to their expectations last year and are looking to get back on track this season.
 When interviewing some of the players, they were hopeful for the upcoming season.  
LHS Senior Captain Maliq Munoz Preko said "The chemistry is much better than last season's. We had a strong fall season and we all believe we can accomplish something special this year."
When asked what went wrong last season Maliq said "We didn't have enough trust and chemistry with each other and it showed on the rink. Hopefully that won't be the case this year."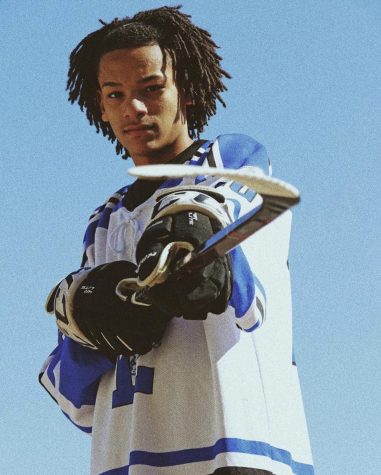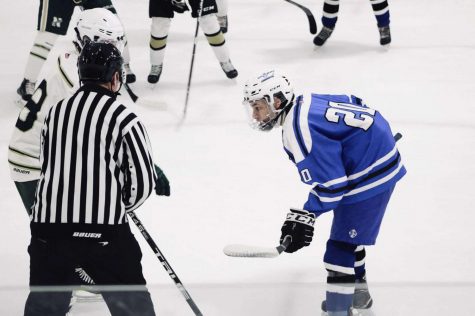 LHS Senior Captain Zachary Melanson is hopeful for the upcoming season saying "The skills of a lot of our guys improved tremendously from last season…so I believe we'll be solid. Last season our team wasn't broken into playing tougher competition as we had a lot of players who hadn't played at the varsity level before."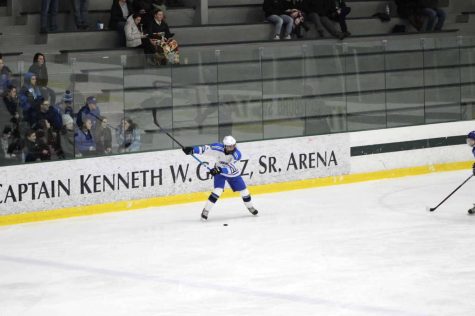 Photo courtesy of Zach Melanson
LHS Senior Jared Leblanc is the newest member of the Leominster Hockey Team as he transferred this year from Fitchburg. Jared played two years of varsity for the Red Raiders and is ready to make a big impact on his new team.
"I've played with many of these guys before in my career and the chemistry we have already is great," said Jared. "I'm really looking forward to contribute and do whatever I can to help the team win some games.
The Blue Devils season will kick off against the Wachusett Mountaineers on December 18 at 6:10 PM at the NorthStar Youth Forum in Westboro.
Leominster's schedule is available in the link below: