Is It Really More Than Music? New Shordie Shordie Music Review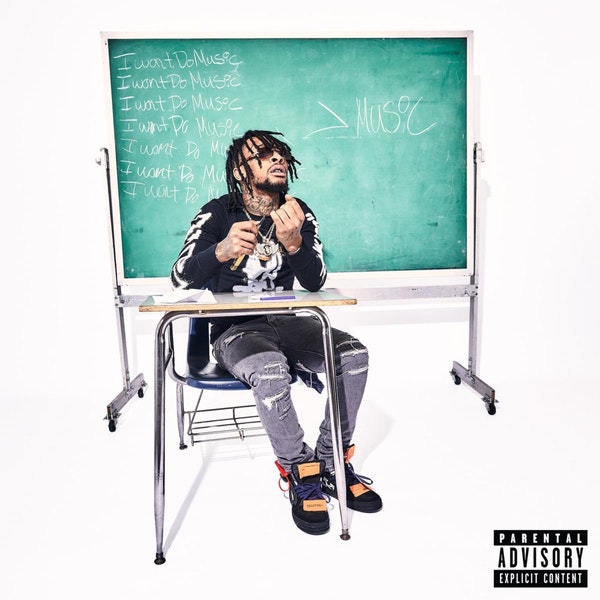 Shordie Shordie has released his new mixtape >Music ("More Than Music") via Warner Record, on Friday, April 3rd.
The album cover shows him sitting at a school desk, with a chalk board behind him saying, "I won't do music" repeated 7 times.
The 13-track project is the follow-up to his 2018 mix-tape Captain Hook, which features his RIAA platinum-certified breakout, the classic song of "Bitchuary (Betchua)." Shordie is the first Baltimore rapper of many to land a platinum single.
Shordie Shordie brings his unique style to the table on this album.
First off, the album cover looks great. It's simple and clean, not turning viewers off from looking at it.
There's a decent amount of songs on this album, but I felt a little more could've been done, especially after waiting 2 years for him to drop a full length project. 
The album opens with a banger, Save A Little, which is my personal favorite off of the tape. A lot of the album sounds similar, but if you listen to Shordie Shordie like me, you'd come to know and love the similarity in his music and flow – it's consistent, and unique.
Other noteworthy songs off the album include the album's single, Fucc Friends, which most can relate to HARD. The story on FDP was one of my favorites, and the production on that one was excellent.
The other songs were all good, these just stuck out the most to me personally.
All in all, I'd give the album a 9/10. I do think there could've been a little more done, but it was everything I could've expected from the Baltimore artist. I do think I'm also biased to his first project Captain Hook, which has nonstop bangers back to back.
I'm excited to see what comes next in his career.