LHS Seniors Get the Picture
If you are ever at a LHS sports game, look closely at the sidelines. You may find 2 LHS seniors on hand photographing the action.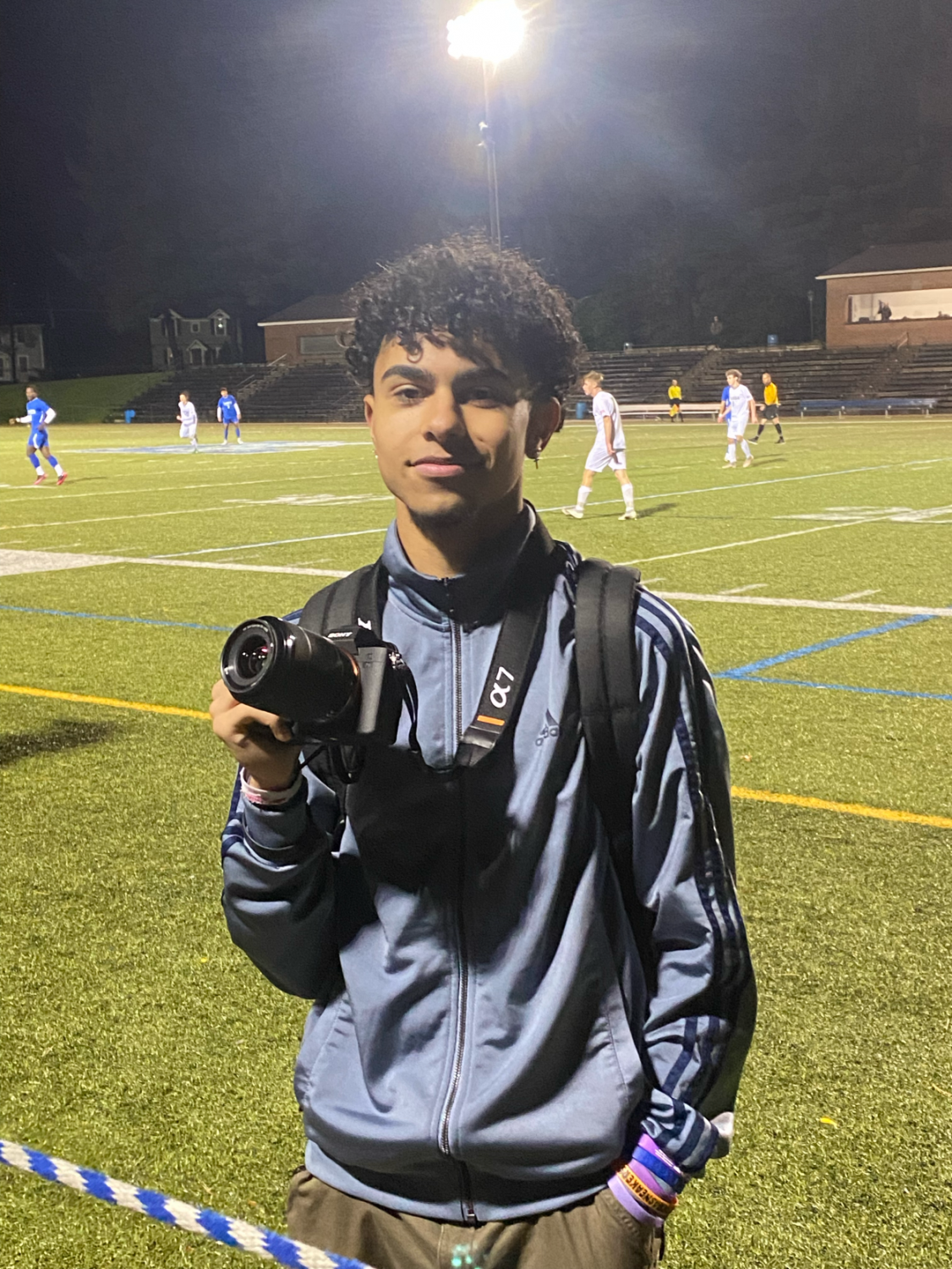 In school they are just normal students, but out of school they are excellent photographers and they have created a small industry taking photos for the sports teams and for seniors and their families.
One student had them take his photo and then another. It has grown from there.
For LHS Senior Damian Marazzo, his interest in photography started because his dad gave him a camera in 8th grade and he fell in love with the art of photography. 
When asked what motivates him to take pictures he said "The excitement of taking a good picture."
In Damian's words, the key to taking a good picture is getting on one knee to help him stay steady and have one focus, the picture.
When asked what was next for him he said he was debating going to college for photography, but his goal is to make a living in that field. 
LHS Senior Joseph Dejene, and friend of Damian,  started photography because he had a camera that took good pictures and he saw the opportunities this profession could open for him. 
For Joseph, the idea of growing his business motivates him.
When asked what the most difficult part of photography was for him, Joseph said, "time management and editing the pictures and videos, but that was just as enjoyable as taking them." 
Joseph's plans for after school is to continue building his photography business, and if that fails he plans on going to college for cyber security.  
Below is some of their work: