Spotlight on Psychology Club
Here at LHS, there are a variety of extra curricular activities that students and staff can participate in. This week, we take a look at Psychology Club, run by our very own Mrs. Marybeth Maynard.
"I've been running it for over 15 years," said Maynard. "It was created because there were so many kids interested in the careers associated with psychology. Also (they enjoy) the experiments and hands-on activities involved," she said.
In their last meeting, members got to get crafty and work on projects called Inkblots. It involves taking a piece of paper, folding it in half, and putting paint of any color(s) on it. Then, you fold the paper in half again. When you unfold it, students were left with their own bright, abstract creations, none of which are alike.
The inkblot test, otherwise known as the Rorschach test, is an experiment that psychologists use as one of their projective personality tests. A subject's perception of the inkblots can reveal information about personality traits. For example, some people may see things such as butterflies, bugs, or even lungs when looking at the inkblots. What do you see?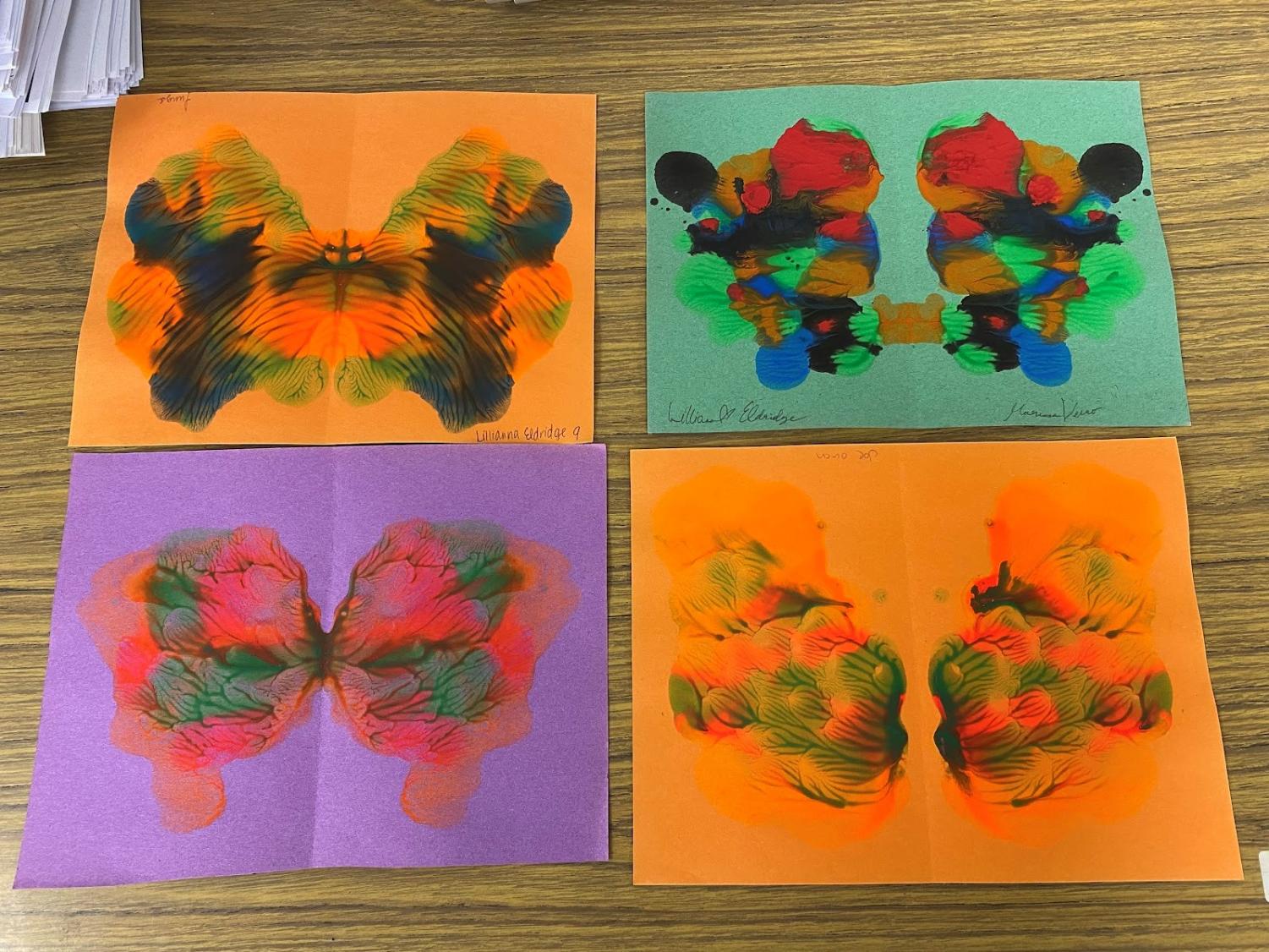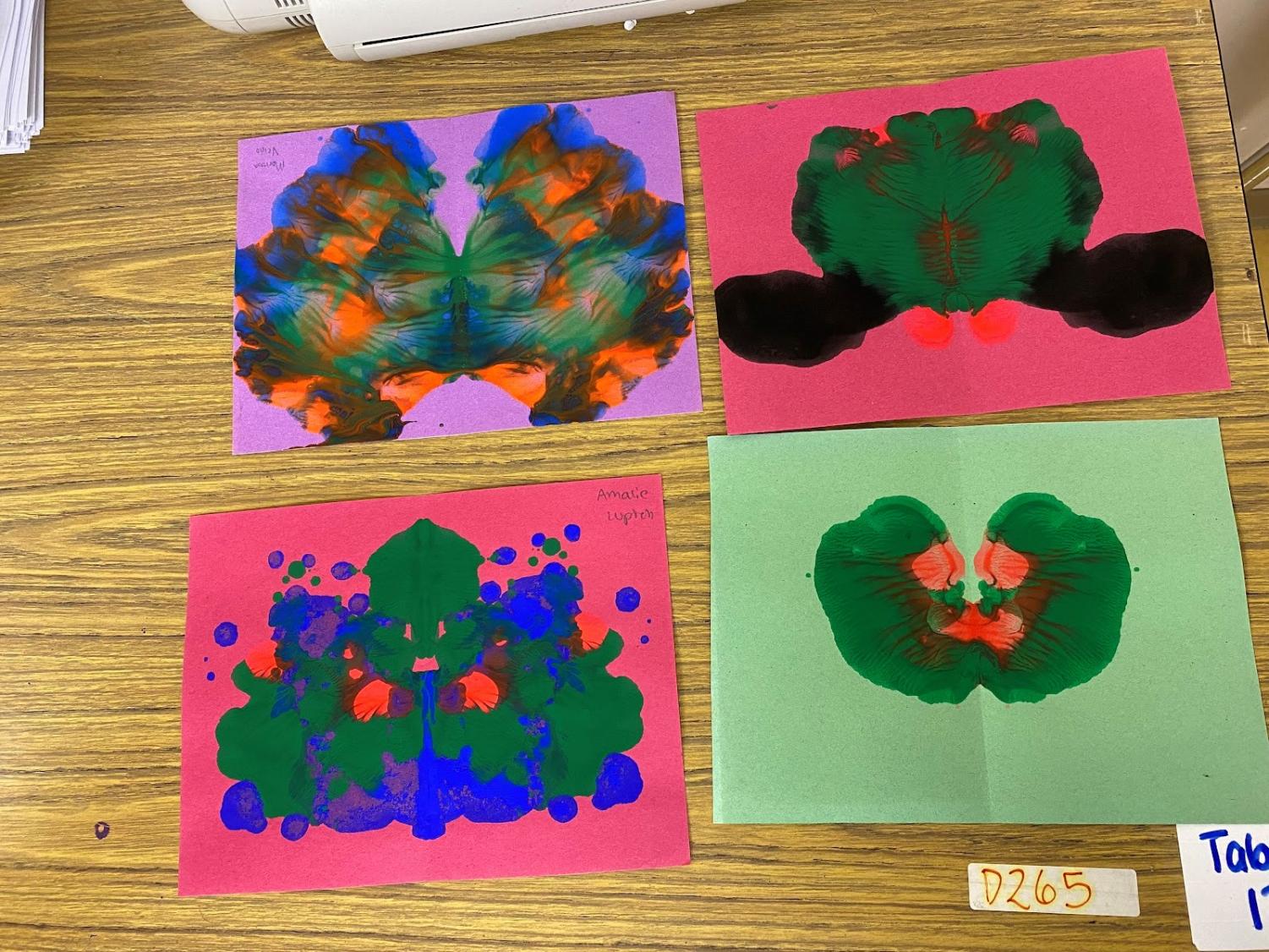 Maynard said that Psychology Club hopes and plans to have guest speakers for future meetings, so students can talk to people who have careers in the psychology field. Some of these guest speakers could be social workers and even special education and life skills teachers from LHS. 
Psychology Club meets next on Thursday, November 4 right after school in D265 until 3:00 p.m.. Anyone is welcome. At this meeting, students will work in small groups and analyze each other's inkblots and discuss what they see.