What We Know About the Omicron Variant
EDITORS NOTE: This is the latest story in our special series on the Corona Virus.
Omicron is the US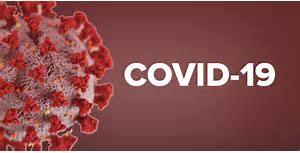 Have you checked the news recently? If you have, you may have heard this word being passed around: "Omicron Variant."
If not, on November 26, 2021, the World Health Organization (WHO) classified a new variant called Omicron. The variant was first detected in South Africa. 
There still isn't too much information about the new variant. However, based on early information, Omicron may spread more easily than other variants, including Delta. 
Although many people are fully vaccinated, early evidence shows the variant can still be spread to others, but the vaccine is still effective at preventing illness, hospitalizations, and death. 
As of November 30, 2021, there have been 226 cases of the variant that have been detected across 20 countries. It was detected in the US for the first time on December 1st, 2021. 
The individual who tested positive was a fully vaccinated resident of San Francisco, California, who was returning home from South Africa on November 22, when they developed Covid symptoms just three days later. 
This individual was tested on November 28, where the variant was confirmed by scientists at the University of California, San Francisco, the following day. All of their close contacts have been informed and have since been tested negative. 
A second case was confirmed on December 2, 2021, in Minnesota in the Minneapolis area. This individual traveled to New York City to attend the NYC Anime Convention from November 19-21. They too were vaccinated and had mild Covid symptoms. 
As the hours keep passing,  the number of cases goes up.  
What is the difference between Omicron and the Delta variant?
 The answer to that is unclear at the moment, as much is still unknown about the Omicron variant, but according to the WHO:
"Preliminary data suggests that there are increasing rates of hospitalization in South Africa, but this may be due to increasing overall numbers of people becoming infected, rather than a result of specific infection with Omicron.  There is currently no information to suggest that symptoms associated with Omicron are different from those from other variants.  Initial reported infections were among university students—younger individuals who tend to have more mild disease—but understanding the level of severity of the Omicron variant will take days to several weeks."
According to the CDC, the Delta variant is responsible for 99% of the cases in the US at this time.
What can you do to protect yourself against the Omicron Variant? 
Health officials are advising people to follow the recommended measures: 
Get vaccinated against Covid-19 and if eligible to get your booster. Currently, boosters are available for people over the age of 18 and it must be 6 months after your second dose if you got Pfizer or Moderna and 2 months if you got Johnson & Johnson. 
       2. Wear a mask, especially in public settings, regardless of your vaccination status.
3. Get tested if you have any covid or flu-like symptoms. 
       4. Wash your hands frequently and try to distance yourself from others if you're feeling sick. 
At this point, we are awaiting more information from the WHO and CDC. Follow us for the latest information or visit the CDC or
Visit the CDC at  Coronavirus Disease 2019 (COVID-19) | CDC
and the WHO at Coronavirus (who.int)