Now That's Talent – Life Skills Talent Show Wows the Audience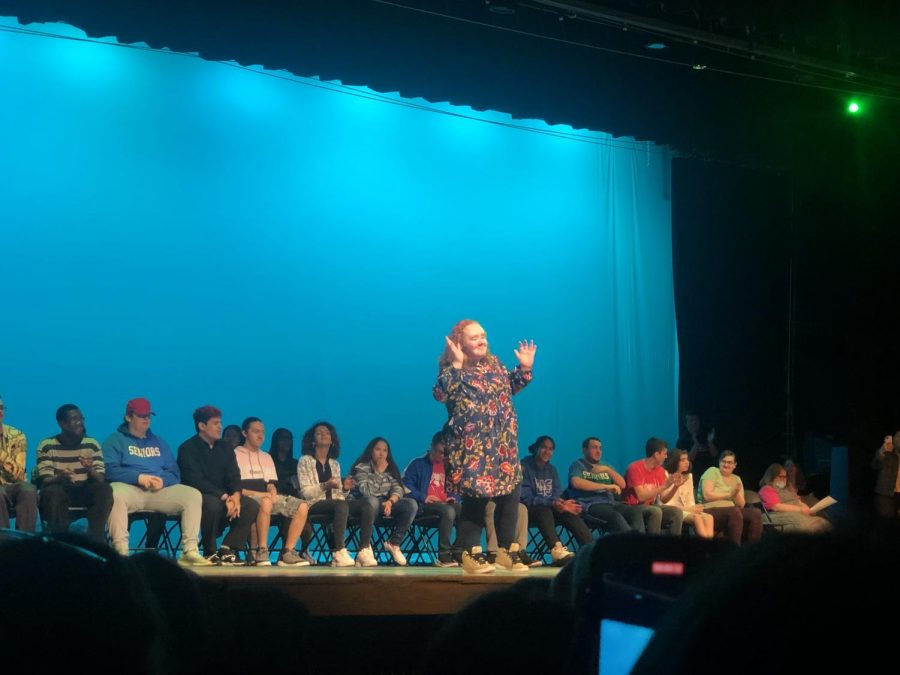 On April  5, 2022, our very own life skills students put on a show in front of the whole school.  This is a no-miss  show for not just the kids in the show, but also all of the audience.
We got to see Myah Concepcion sing "Rise up" by Andra Day along with Joe Liddy singing "Thinking Out Loud" by Ed Sheeran.
The Cotoni Brothers (Jack, Jason and Matthew) along with Junior Brevette made sure we knew all of our presidents by singing the Presidents song.
Many others had great acts as well and not one person was left out. Everyone stood out and shined bright.
Due to Covid, this was the first time in years where the school could present the Life Skills Talent Show. For the juniors and underclassmen, this was the first time they got to experience this special day. For the seniors this was only their second time.
Everyone in the crowd was so supportive and clapping along to every song that came on.
As we all know, nothing has been normal since 2020, but this is one step closer to becoming more normal as a society again.
When audience member, LHS senior David Keefe, was asked about the show his response was, "its a great annual tradition for our school and our community."
The life skills students have spent countless hours and months preparing their act for the show with the help of their teachers and mentors. They ran the show to perfection, and every year they perform and come through for our school community.