Midnights By Taylor Swift Proves That You Still Can Be On Top Of Your Game, Even After 16 Years In The Industry: Album Review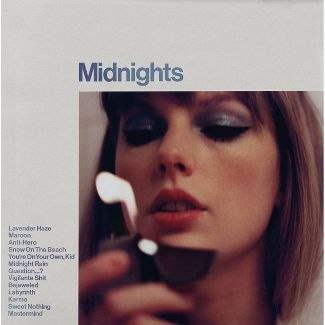 Taylor Swift dropped her 10th studio album, titled Midnights on October 21st, and the music veteran showed yet another facet of her talent in a cohesive, experimental pop album, that is worth missing a few hours of sleep for.
Swift announced the album during her 2022 VMA acceptance speech after winning Video of the Year, and the anticipation culminated when the streaming giant 'Spotify' crashed as the clock hit midnight on October 21st. 
It is safe to say that Swift had the work cut out for herself, following up on the success of her 8th studio album Folklore and rerecorded version of her album Red, but she delivers what could become her most successful album to date.
On its release day, Midnights became Spotify's most streamed album in a day and Swift herself became the most streamed artist in a day in Spotify's history, and after just four days, the album had the largest streaming week ever for an album made by a female artist. 
While the album has an experimental feel to it, with its rich production and distorted sounds, it is still reminiscent of a lot of her older work; allowing her to, once again, show diversity with the impressive range of genres tied to her name.
The album balances on the line of being bubblegum pop at times; however, it keeps on the side of sophisticated catchiness because of the depth of her songwriting. 
The opening track "Lavender Haze" is a great indicator of what is to come in the next 44 minutes of music. It sets the tone and vibe for the rest of the album and uses the phrase "meet me at midnight" which was heavily used in the promotion of the album.
Swift's catchiness was not lost in the pandemic, and it especially shows in the second track "Maroon", where her flow, melody, voice, and production come together in a harmonious chorus with lyrics referencing the color red seven different times. 
"Midnight Rain" almost leans into R&B territory, while the collaboration with Lana Del Rey entitled "Snow on the Beach" is similar to what she did on her sister albums Folklore and Evermore. 
Although Del Rey is featured more as a background vocal and did not have her own verse, they still managed to blend their individual styles into a song that uniquely describes what it is like to fall in love with someone at the same time as they are falling in love with you. 
All in all, the album has a great theme that cleverly sums up her life as an artist and person, leaving fans to speculate about what sleepless nights she is talking about and when they occurred, and it would benefit from more than one listen to fully capture the artistry that went into the work that we now know as Midnights.