REVIEW: BLACK PANTHER: WAKANDA FOREVER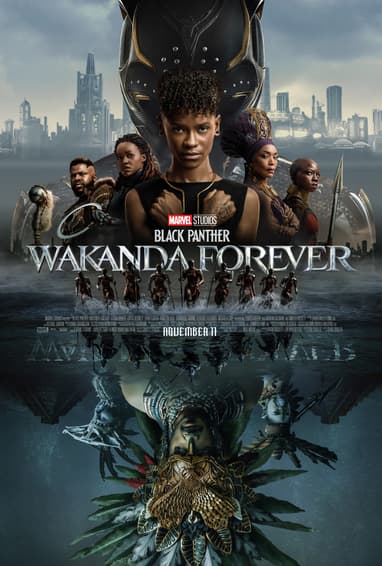 Synopsis: Shuri alongside her mother Queen Ramonda, M'Baku, and Okoye all fight to protect the nation Wakanda from intervening world powers who want the supply of vibranium for themselves. As the Wakandans strive to embrace their next chapter, the heroes must band together Nakia and Everett Ross to forge a new path for their beloved kingdom.
Review (Spoiler Free!):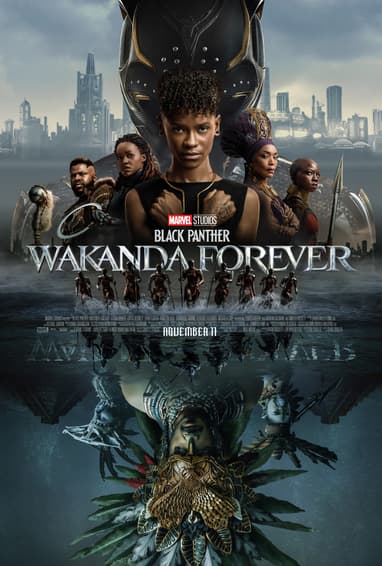 After watching the movie I have some things I'd like to compare from the first movie. For starters the film's CGI is better than the first movie even with VFX artists constantly being overworked at Marvel Studios. The action scenes were really cool and fun to watch although I would say that the first one had more entertaining scenes but that doesn't mean the sequels were any bad by any means.The movie's humor is a hit or miss in my opinion but when It does hit it's a guarantee that it has the whole audience laughing. This movie also contains a lot of emotional scenes (3 or 4) that could move anyone to tears. That's probably the movie's best asset, the emotional scenes are probably the best part. Another thing I can say about the movie is the phenomenal acting. Especially from Angela Bassett you can tell she acts like there's no tomorrow and the trailers feature her a lot. The main villain here wasn't really that interesting compared to the villain in the first movie. His goals and actions are just like any other MCU villain. 
As for the rest of the characters I have no issue with them but I would like to say M'Baku is my favorite character out of all of them. He is easily the funniest one out of all of them. The movie's tribute towards Chadwick Boseman was really well put together. It had a serious tone with no jokes involved and in general was a heartwarming scene that any fan of Marvel would appreciate. I'd like to give thanks to Ryan Coogler (Director) and everyone who worked on this movie due to the fact that it had to be redone due to Chadwick's death. Even with a major drawback like this they were still able to produce a really solid film. I'm really looking forward to what they do with the characters and Wakanda going forward in future MCU products. Overall I would give this movie a nice 8.5/10. Wakanda Forever!!!