Girls Flag Football Begins a New Era at Doyle tonight
Tonight at the historic Doyle Field the inaugural LHS Girls Flag Football team will step on the field for their first match.
Over spring break on April 20, the inaugural girls flag football team headed to Gillette Stadium, home of the New England Patriots,  for the unboxing of their uniforms. 
Girls flag football for years has been an overlooked sport, but that changed this spring. After a lot of hard work from the people over at the Patriots, Girls Flag is now a sport in 8 schools in Massachusetts and tonight, the teams will all meet at Doyle Field. Leominster will be taking on Fitchburg. 
In Leominster, Flag Football is very big with multiple leagues and travel teams. Which is why when it was announced as a school sport many girls were ready and excited to become the first team for the school. 
The girls were at Gillette for the unboxing of the jerseys in the visitor's locker room.  The league was sponsored by a $5,000 grant from the Patriots and the uniforms were donated by NIKE. On the Leominster uniforms the top left was a patch that read 'E4R'. It stands for "Everything for Ricky". Ricky White was a coach for the Leominster Flag Football League and was a coach for many of the players on the school team. He passed away this year.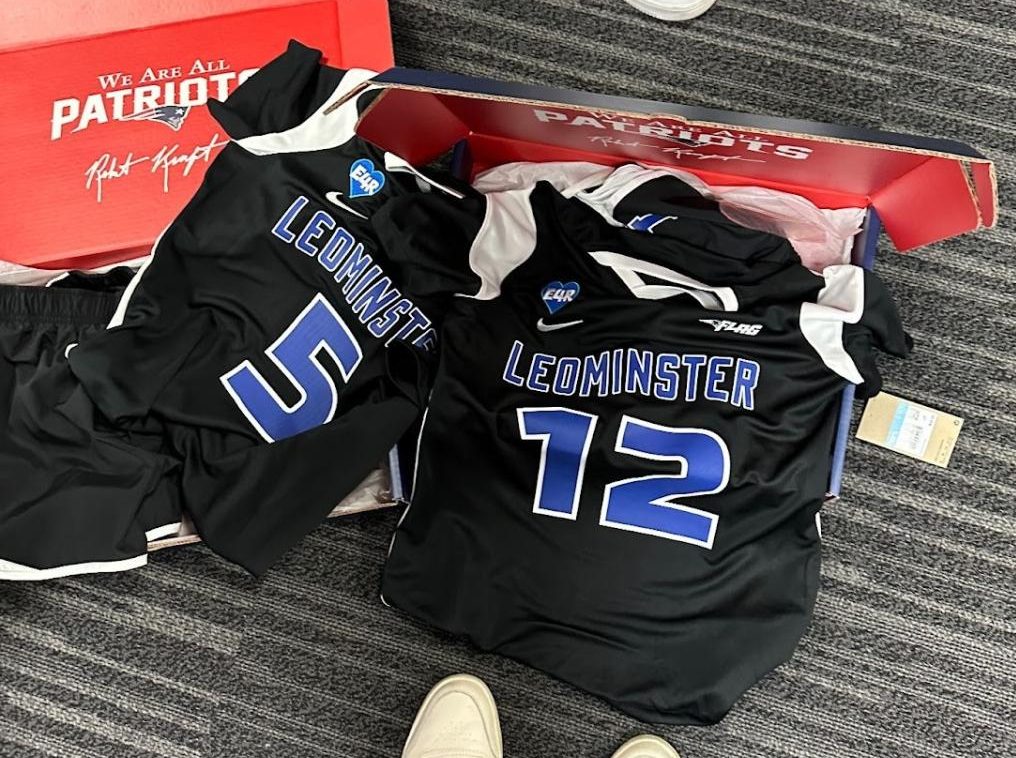 NFL Hall of Famer and Former Patriot Andre Tippett, who now is the Patriot's Executive Director of Community Affairs addressed the girls. 
Also in attendance was Patriots cornerback Marcus Jones. 
The championship game will be held at Gillette Stadium on June 16,  where all teams will be fighting to win a ring. Not only a ring, but the satisfaction of winning after all the effort that the coaches and players have already put in.
Tonight's game will begin at 6 PM.  All 8 schools will be playing on the field.  Members of the Patriots, who organized the event, will be at Doyle and it looks like a very big event for the city and for the state. 
Leominster will be playing Fitchburg for their first game to continue the over 100 year rivalry. 
Kali Reed, LHS Senior said "I am very excited to be playing for my high school in this league. I'm really hopeful for our season and I can see this team going far in this season. Our goal is to win the championship at Gillette Stadium and I'm very confident we can do that."
The season looks very promising for our Blue Devils as we already have a lot of experience and the will to win.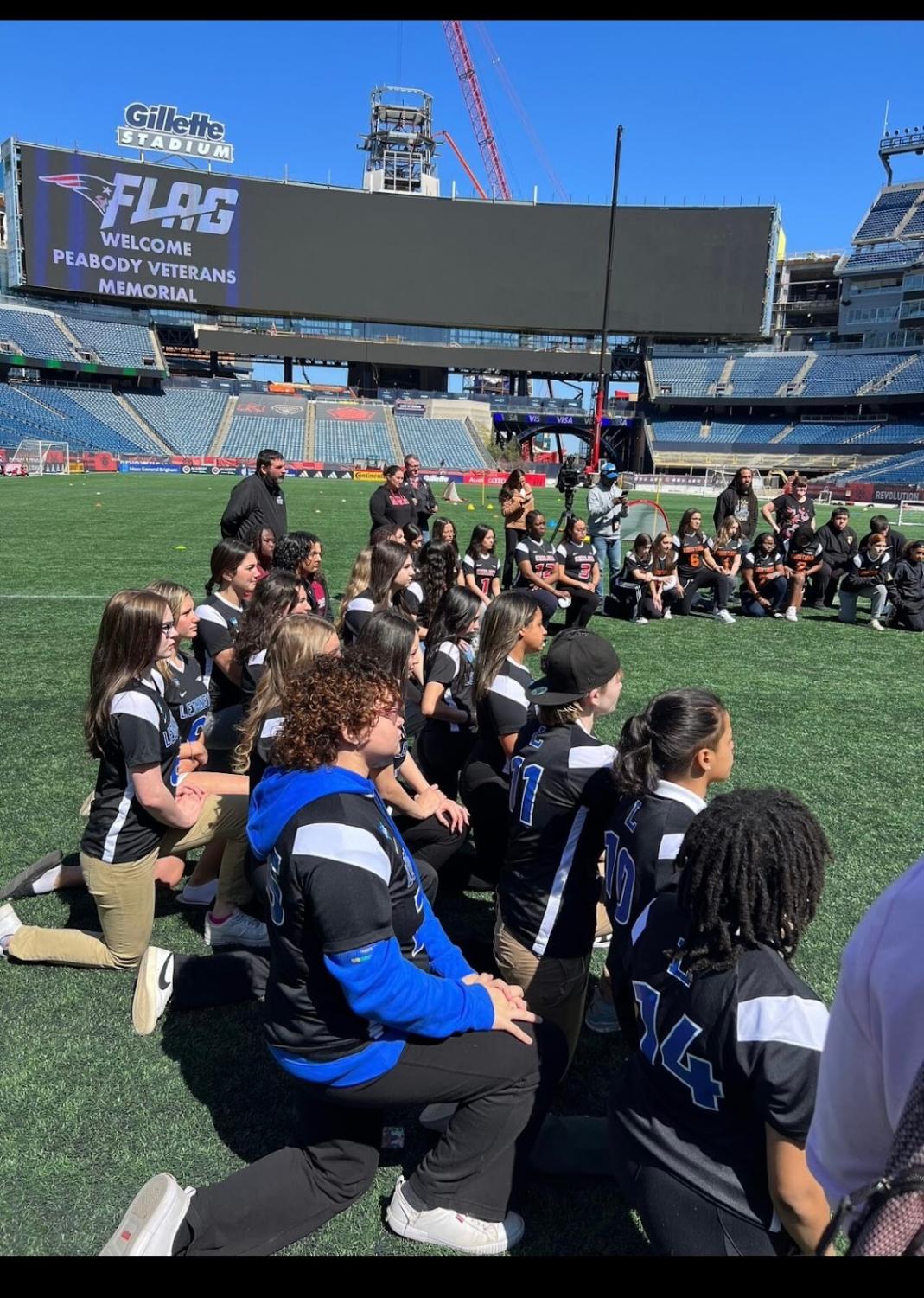 The team listening to speakers while at Gillette Stadium (Diana Speigel)
Below watch more from the sidelines of the game. Video News by Olivia McDonald and Diana Speigel