LHS Holds First Prom at Wachusett Mountain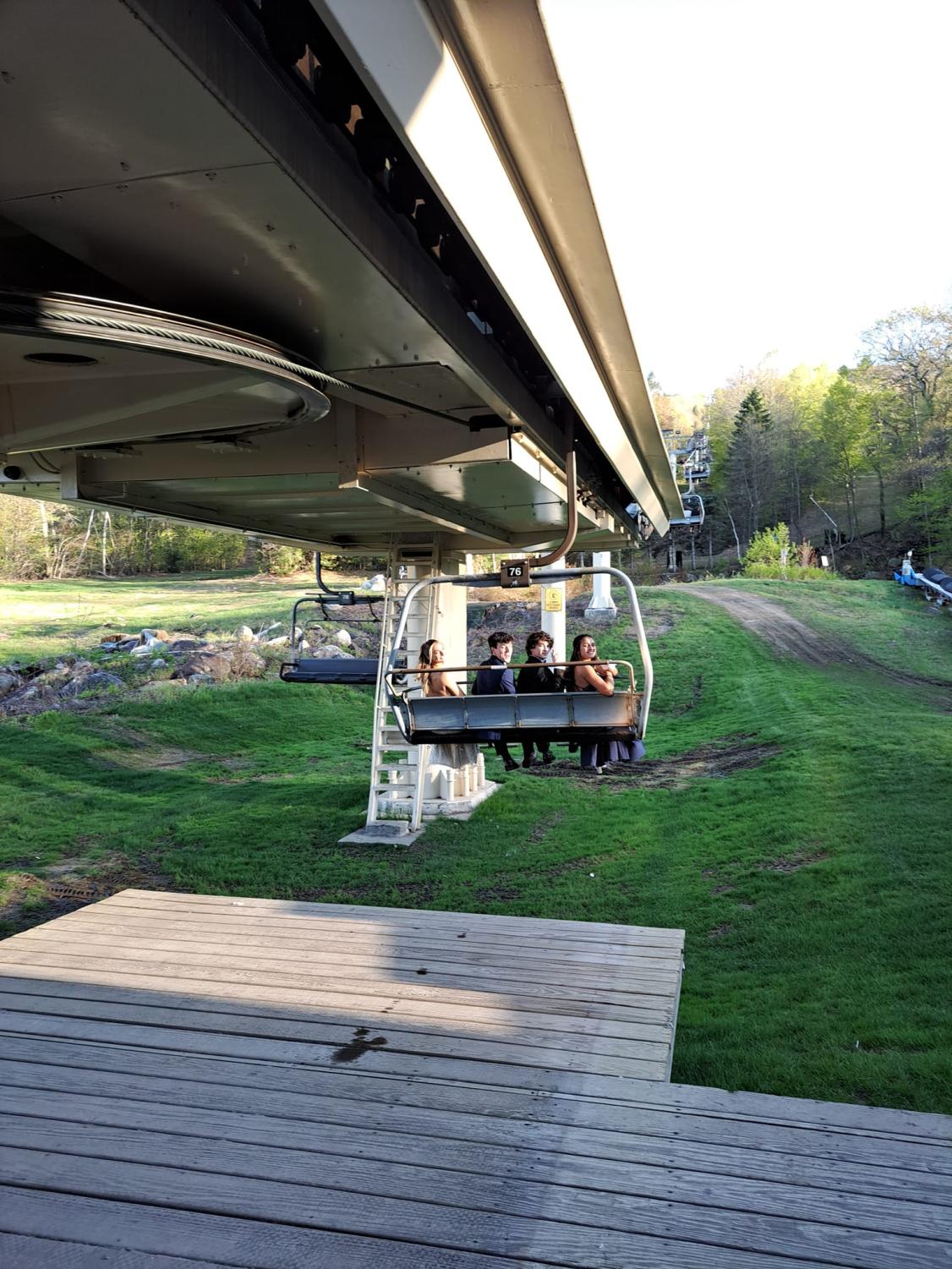 The annual LHS senior prom was hosted at Mount Wachusett on May 6th, where almost 400 students attended on a sunny Saturday afternoon. 
The location is new for the Blue Devils, where, in the years past, it has been held at either the DoubleTree or the Devens Hilton Garden Inn.
The theme for this year's prom was "Royal Ball", which happened to work out "serendipitously, because there also was the coronation in London on the same day, which we didn't know was going to happen when we chose the theme," said English teacher and Senior Class Advisor Shari Duffy.
The night's program started out with a mocktail hour with a baked potato bar accompanied by the mountain's ski lift, where guests could enjoy the view of the prom all the way from the top. 
Dinner consisted of a buffet with choices of pasta primavera, chicken piccata, steak, potatoes, salads, fruit salad and more along with a sundae bar for dessert. 
"My favorite part was just seeing the students have a great time," said Duffy. "So many kids were having fun dancing and having fun on the ski lift." she added, expressing her joy over seeing the night succeed. "It's a lot of work, and it took a lot of time to get it done, but to know that people appreciated it and enjoyed it, that is what made it special."
The LHS Prom King and Queen were voted by the chaperones at the prom, who based their choice on whom they thought represented the school in a great way. 
Class Treasurer remarked it was interesting that King Charles was coronated in Westminster Abbey and our Queen and King were coronated in Westminster.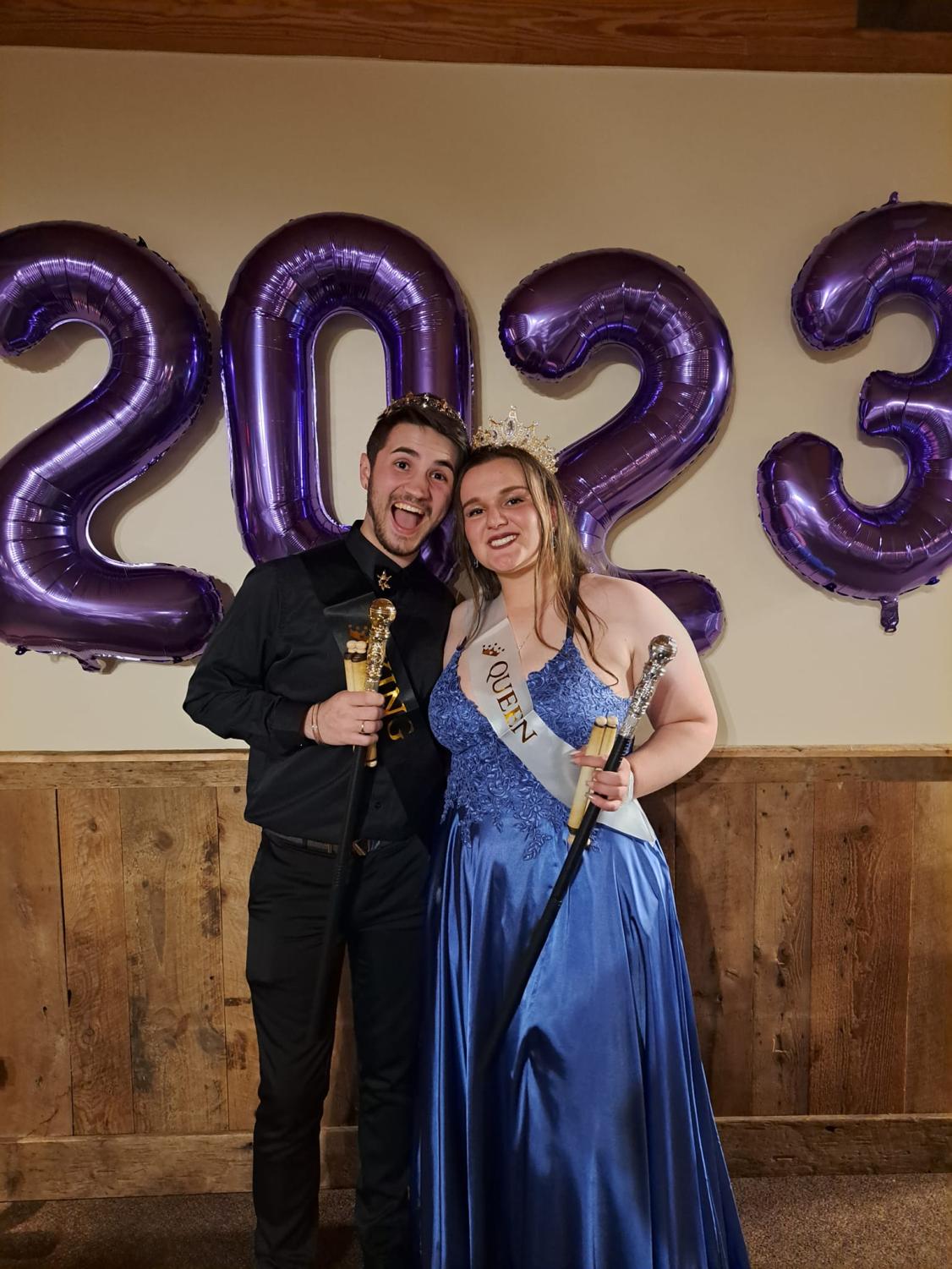 The King ended up being former class president Gavin Robillard, and the Queen was voted to be Georgina Wilson. 
Both have, as stated by the chaperones, been a huge asset to the school, both on and off the radar.
Link to broadcast video: