Students Attend College Fair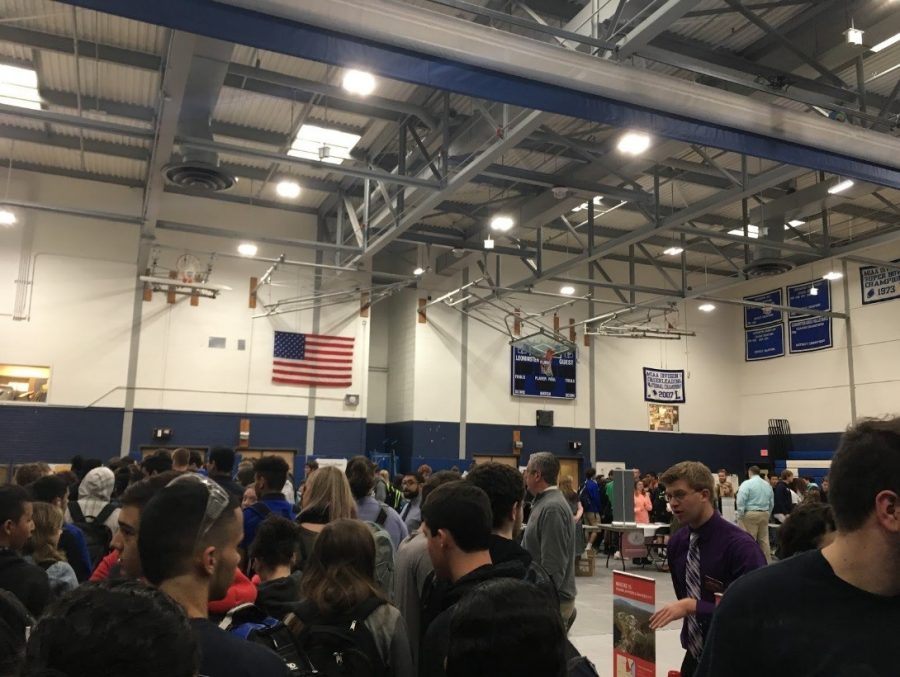 Rebecca Hess, Reporter
October 25, 2017
The College fair came to LHS on Monday, October 16th, giving students a bright insight into their future.
Over twenty-five schools from all over New England came to inform students about the academic life of each college.
Juniors and seniors had the opportunity to attend the fair find out the opportunities each college had to offer.
LHS Senior Andrew Baj chose Salem State University as the most interesting. "It was cool to see the representatives from each school make an appearance so I got to find out information without having to search online or go to the campus."
Each booth had many flyers and facts about the college, including a representative to answer any questions.
LHS Junior Ruby Roberge wasn't particularly interested in any college, but deemed the day helpful nonetheless. "Days like these are very informative and help many of my peers decide what they want to do with their future."