No Parking Baby, No Parking on the Dance Floor…or in the Teacher's Lot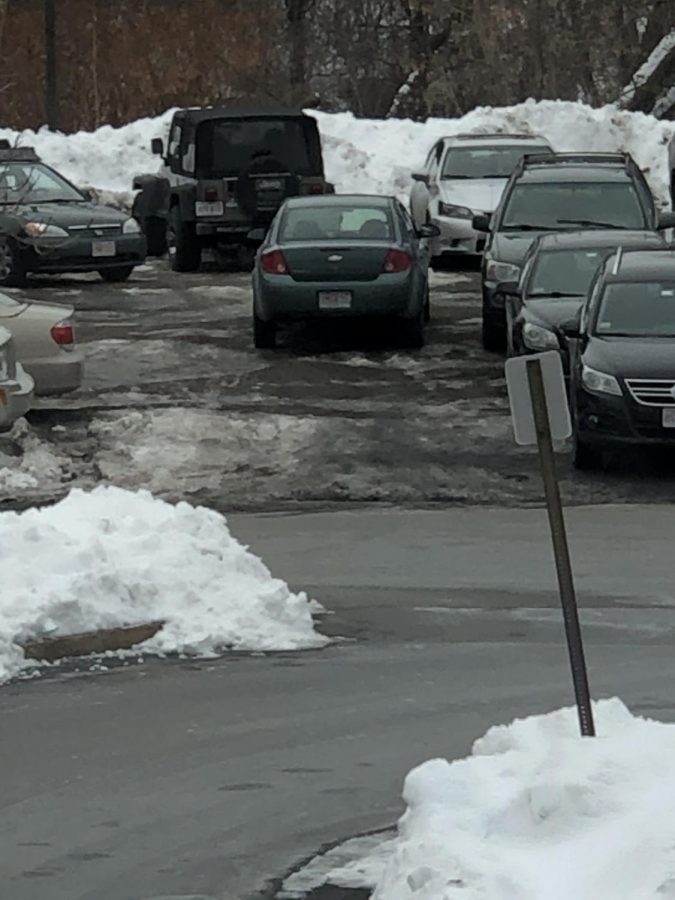 Parking is a pressing issue at Leominster High School. There are many conflicts when it comes to where to park, how to park, and restricted parking. Students are not allowed to park in teachers' parking or in front of Appleseed restaurant at CTEi. Students are also not allowed to park in the back of the school which limits parking.
LHS Senior Emilee Anderson said " parking at Leominster is the worst. You get blocked in, people back into your cars, and (you) even get flat tires trying to park in the barn lot."
LHS Principal Dr. Steven Dubzinski and Vice Principal Michelle Olivari talked about solutions regarding the issues.
Mr.Dubzinski shared that "In the future, we have an idea of charging students to raise money to repair the Barn Lot as well solar covers to generate electricity through the school."
By repaving the barn lot, Dubzinski said it will create more room and better access for cars. As well as create a cleaner and neater look.
"We also must keep in mind that to repave the Barn Lot it costs 20,000-50,000 dollars" added Vice-Principal Olivari. It also takes an extended amount of time for the repavement, and they will need to consider where students will park during that time
A solution to come in the near future is to auction off numbered parking spots to students in the Teachers' Lot. Although this doesn't solve all the parking issues, it will add 20 more spots that students will have for the entirety of the school year. Dubsinski shared this idea to the students and expressed that they are trying their best, but won't know for sure when the process will start. 
There have been other suggestions from students, including painting their own parking spots, however this poses a problem. Some students may paint inappropriate images which isn't allowed as written in the school's Student Handbook.
"It can be a zoo out there sometimes" Dubzinski stated, but the school officials are trying to do the best they can to keep everyone satisfied. They recently restricted teachers from parking in front of the school, opening those spots up to students. 
Dubzinski and Olivari said they are always willing to hear students' suggestions. Students and teachers should stay patient as the faculty comes up with more solutions
By 2022, Leominster has hopes to fulfill the needs of the students and faculty for all of their parking accommodations.  
Until then, Dubzinski said "No parking baby, no parking on the dance floor," quoting an old song and meaning the teacher's lot.