LHS Student and Junior Bruin Skates Between Work and Education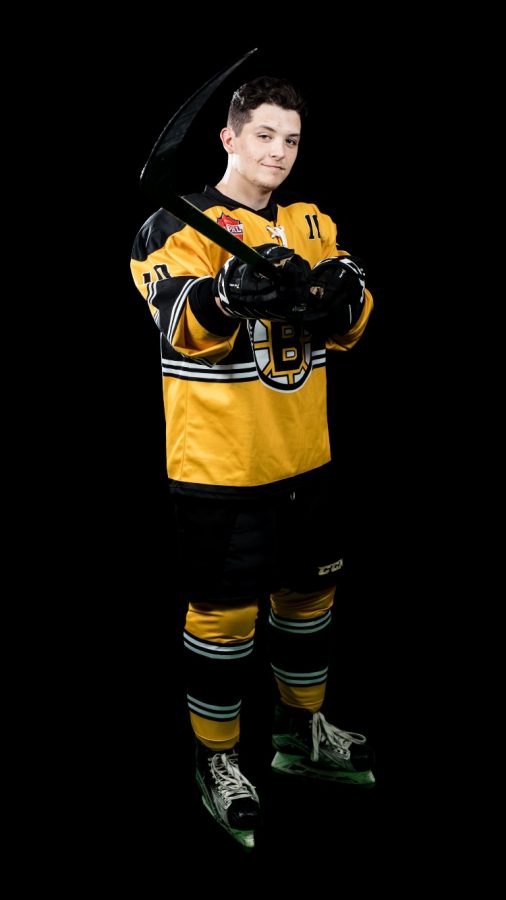 Leominster High School Senior Zane Dawson plays for the Junior Bruins.
The Junior Bruins are an under 18  (U18) program that plays nationally in the United States Premier Hockey
League.
The Junior Bruins is a team composed of kids from all over the country. They are an invite-only team so to get in you must stand out.
For Zane, it is a dream come true.  "I don't remember ever not playing hockey," he said.
According to the Junior Bruins' website "The Bruins have graduated more players to D-1 colleges than any midget/junior program on the east coast. Their alums have played at every Hockey East and ECAC school as well as at colleges in other D-1 leagues. They have sent more players to the US National Team Development Program than any other on the east coast and have alums that have played or are currently playing in the National Hockey League."
Zane practices five days a week from 1:30-5:00 and has between four and five games a weekend. This schedule could wreak havoc on his classes. Since his practice schedule is during school hours, Zane is part of Leominster High's   Alt-Ed program which has its own attendance policy and allows Zane to leave early.
This works  out in Zane's favor as he is able to leave school at 12 every day to go home, eat, get equipment together and drive the 45 minutes to practice.
In this program Zane can do most of his work at home or on the road.
Juggling education and hockey is definitely a challenge, but with the help of the Alt-Ed program, it is one that
Zane handles well.
"I hope to someday to work in sports management and stay apart of the hockey community," said Zane.