When I was 17 — Dave Bachant
The Devil's Advocate has a series called "When I Was 17". We look at the staff at LHS and see what they were like in high school. This week, it is Leominster Vice Principal, Dave Bachant.
Leominster Vice Principal Dave Bachant graduated from Wachusett Regional High School in 1983 alongside his identical twin brother Dan Bachant, who is Director of Trade at LHS CTEi. His older brother Chris Bachant also attended, graduating in 1981.
"It was nice having an older brother and twin brother in a school of 2,400," said Bachant. He was able to drive both himself and his brother Danny to school in his  Ford Pinto Station Wagon.
At that time, his favorite band was ACDC.
Being a twin in high school did lead to some interesting moments with people confusing them. They already looked alike, and Bachant said "My mother made the mistake of naming us with similar names."
They weren't above a little "twin" humor.  Bachant admitted he and his brother Dan were able to switch classes and teachers wouldn't think anything of it.
In school they usually were considered class clowns and Bachant had many other twin stories. Because they were identical twins, Bachant said once his brother Dan's girlfriend accidently flirted with him thinking he was her boyfriend, Dan. Dave's sense of humor caused him to go along with it to see what she would say and see if she would realize it was Dave, not Dan. She did not. Dave had to tell her it was really him. To this day, Dave said Dan is unaware of the situation.
Bachant chuckled  "My high school years were the best years of my life because I had a twin brother."
As a student, Bachant said he was laid back and never really worried about grades. "If I passed, I was good," he said.
He was just anxious to get home and play some football or listen to some music.
"I could get up and sing in front of anyone," said Bachant.
Bachant's favorite sports were football and basketball, which he played in school and if he had to choose, his favorite subjects were physical education and woodworking.
Aside from the twin pranks, Bachant said he wasn't much of a party person, nor did he get into trouble. In fact, he said had never touched pot or got drunk because he saw too many peers get addicted and make the wrong choices.
Bachant said he was never peer pressured or bullied into things because he had his twin by his side. "If you mess with one, you mess with both."
But he admits it would be much harder to be a high school student now.
"Cell phones are destroying kids," Bachant said. "Social media, bullying, harassment have gotten worse because of the cell phones. People can't even go to bed without worrying about what people are saying online."
"Overall there has been major changes to the school environment from when I was a student," Bachant concluded.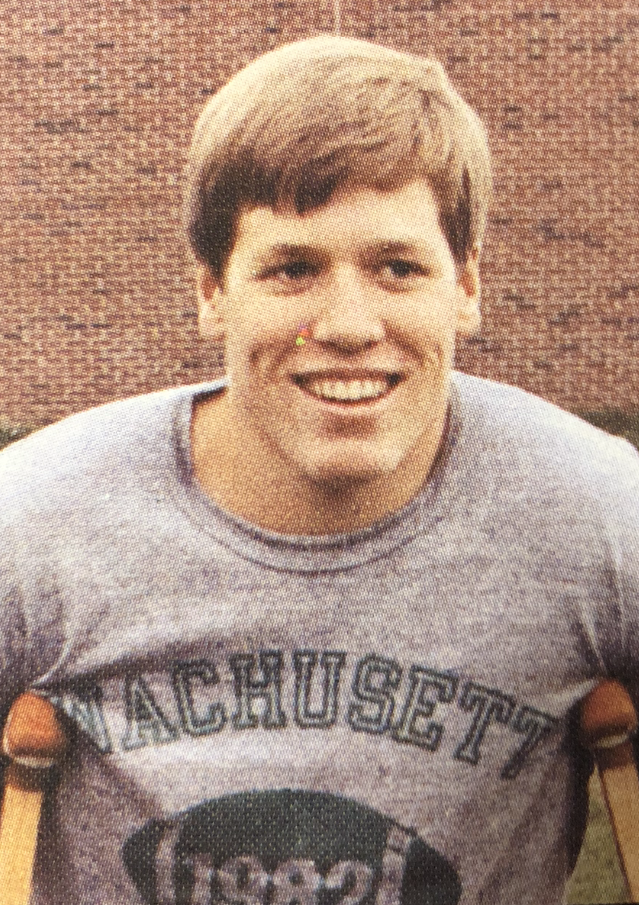 Photo Courtesy of Dave Bachant