Dancing Diablos Leominster High's Newest Dance Team
Do you like to dance? the LHS Dance Club may be the place for you.
One year after Hiyam Makarios became an ESL tutor at Leominster High School, she was approached by students to start a dance club.
" Well the dance club started because a lot of students were looking for a club, but not like an academic club, they wanted something to have fun and show their talent of dancing on choreography.  So they all came to me and said 'Mrs. can you be the coach?'  and I said sure and that's how it started."
Coach Makarios began dancing at 6 years old and continued until she was 20. She thought this was a great opportunity to restart and bring back the dance in her life and help students to showcase the talent that they have inside.
Afterschool in the media center the dance team uses a big giant TV that helps them to see and listen to the choreography. Coach Makarios said that the dance club is at the next level and that each performer has been in exhibition for their club.
They have performed in many different places over the years. Three years ago they performed in Pepperell before 2,000 people. They performed at a talent show and at the Johnny Appleseed Festival and they have done some small shows at the LHS football games.
Most recently the team performed at the annual pep rally before the Leominster/Fitchburg game.
The dance club has 13 members, 12 of them are girls and 1 male.  LHS Freshman Michael Dacosta is the only male in the dance club and he is not only thankful to be accepted in the club, but he enjoys being part of this club.
"I practiced a lot and I like to perfect myself so I wouldn't bring down my team," said Michael.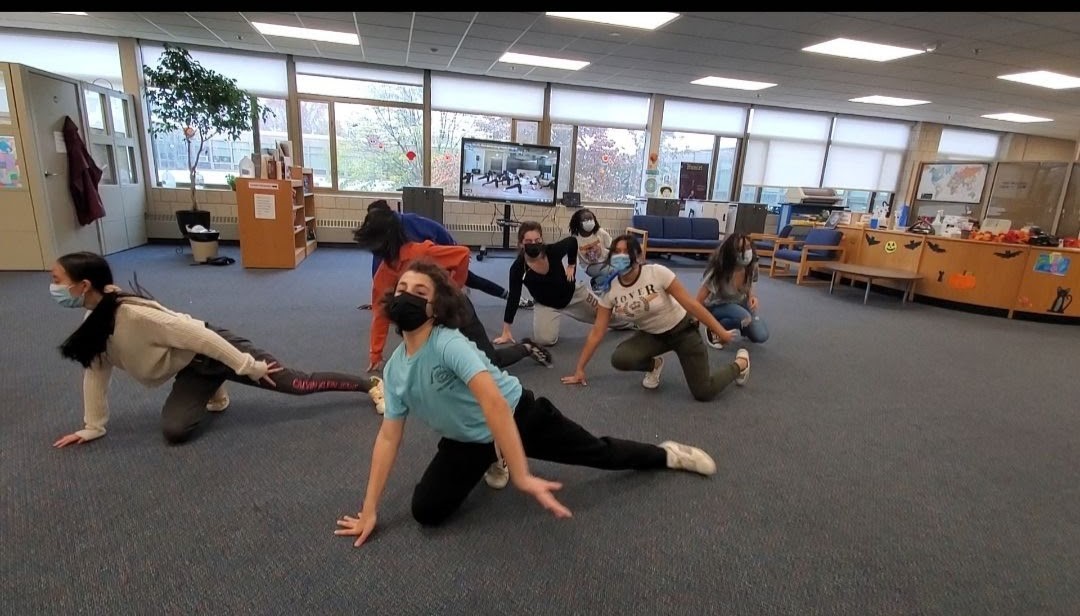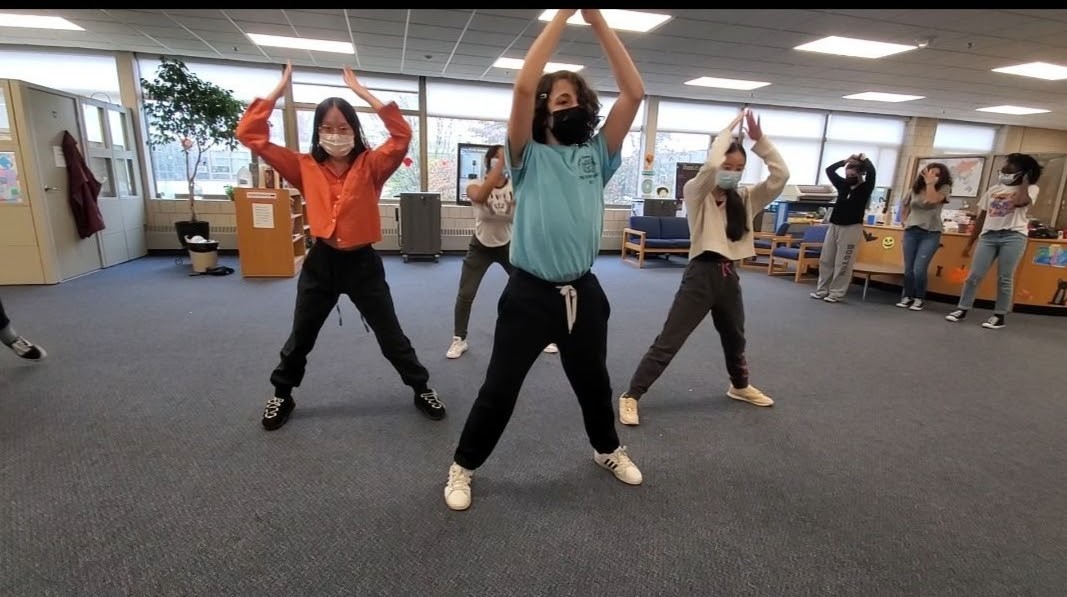 (Michael Dacosta, Jenny Kim, Allison Garcia, and Linda Lam)
Being the only male doesn't bother me at all because I love to dance," he added.
The dance club is already like a family for coach Makarios, and she said "Our goal is to have a show, a real show, in the auditorium and maybe raise some money so we can buy some beautiful outfits."
During lunch the dance club was selling Panda, Pucki and Takis chips because they want to have a special uniform that will represent the dance club that now is called The Dancing Diablos.
Thinking about joining?
"The Dancing Diablos is a great way to express yourself and show your talent and we just want you to come," said coach Makarios.  "They need a little bit of experience in dancing, they need to know how to move, but it doesn't have to be really fast, so everyone is welcome," added the Coach. 
The dance club meets each Monday and Wednesday after school in the media center.