BLUE DEVIL NATION RALLIES TO SEND OFF FOOTBALL TEAM TO BATTLE RIVAL FITCHBURG
After a laborious first term of the 2022-2023 school year, LHS students gathered together to celebrate and send off the Varsity Football team for their annual Thanksgiving Day Game against Fitchburg.
Tuesday began fresh and early with the senior breakfast, then the senior "23" picture, then eventually filed into the gymnasium, where the seniors showed some convincing school spirit.
The event began with the Game Day cheer team, waking up the shy crowd with the traditional Blue Devil "Fight Song".
The senior boys then managed to get the crowd rowdy when they made a lively entrance to their "mock cheer" routine.
Matthew Grautski, Cameron Cote, and Deaglan Killay all stuck impressive flips, making the performance all the more unforgettable.
Next up was the honorary introduction of the Senior Varsity cheerleaders, including Saige Davis, Kenzie Cumming, Ella Parisi, Karys Santucci and Mai See Thao.
Cheerleader and Senior Class President Mai See Thao commented, "It's sad that as seniors this is only the second pep rally we got to experience, but it sure was a good one to leave off on."
Below a glimpse of the Cheer Team.
Covid prevented any sense of normalcy for LHS during the Class of 23's early high school years and also placed restrictions on school spirit, making last year's pep rally outside.
The comeback was better than ever though, as the Varsity Cheerleaders brought their high-energy routine to the mat, sending noise and excitement all throughout the gym.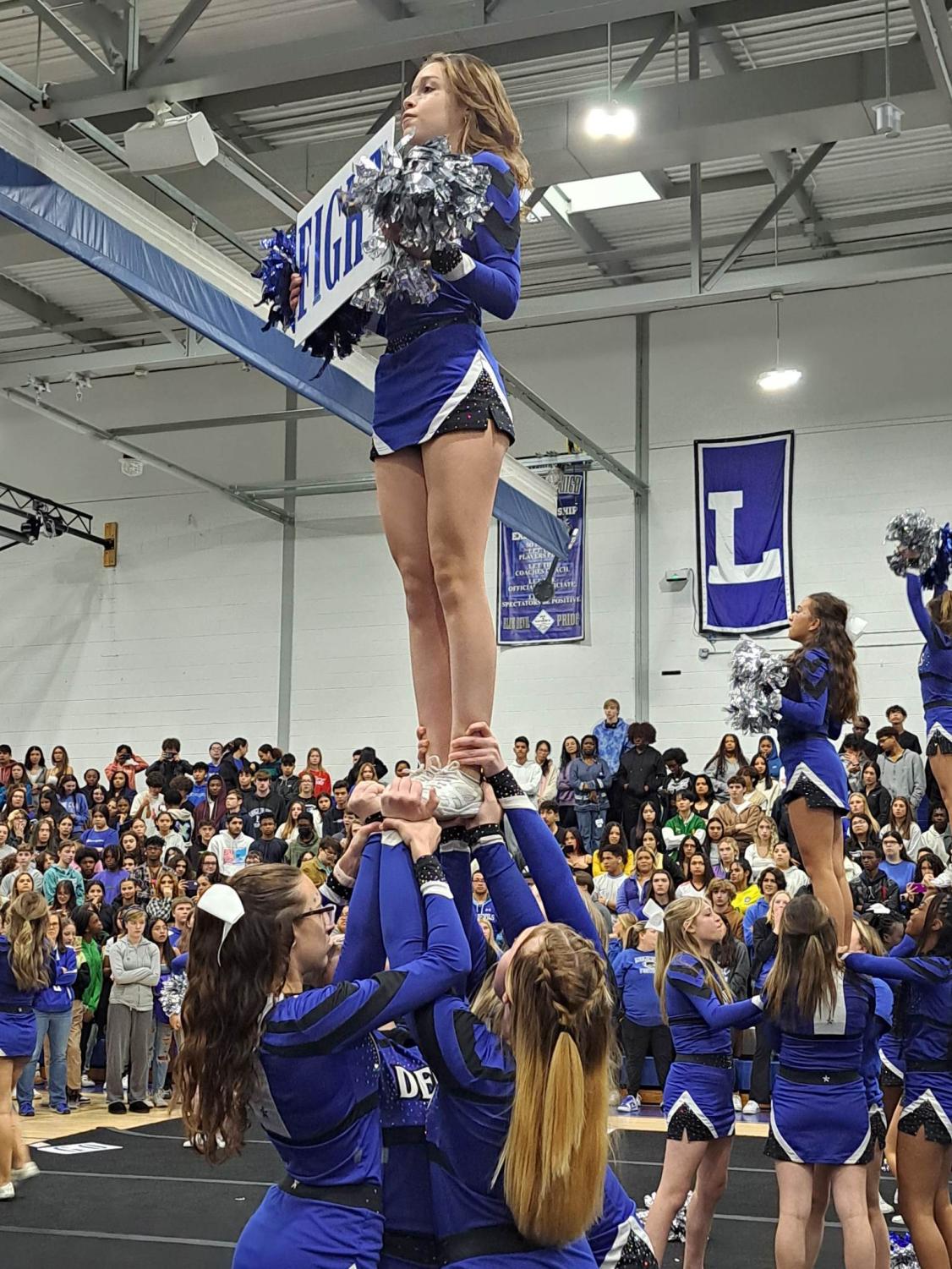 Returning this year with 25 talented dancers, the dance team came in confident and prepared to shock the crowd, as always.
Throughout the whole rally, the Marching Band, led by Bobby Bergeron, pulled through with upbeat music to keep the students excited.
Just when the rally started to wrap up, the talented Senior Varsity Football moms came out with their pom poms, giving a remarkable performance for their sons and all of Leominster High School.
The moms followed up their routine with a heart-warming sendoff to their sons before their last football game as a Blue Devil by giving them each a gift.
Below, Coach Gates introduces the Senior Football Players.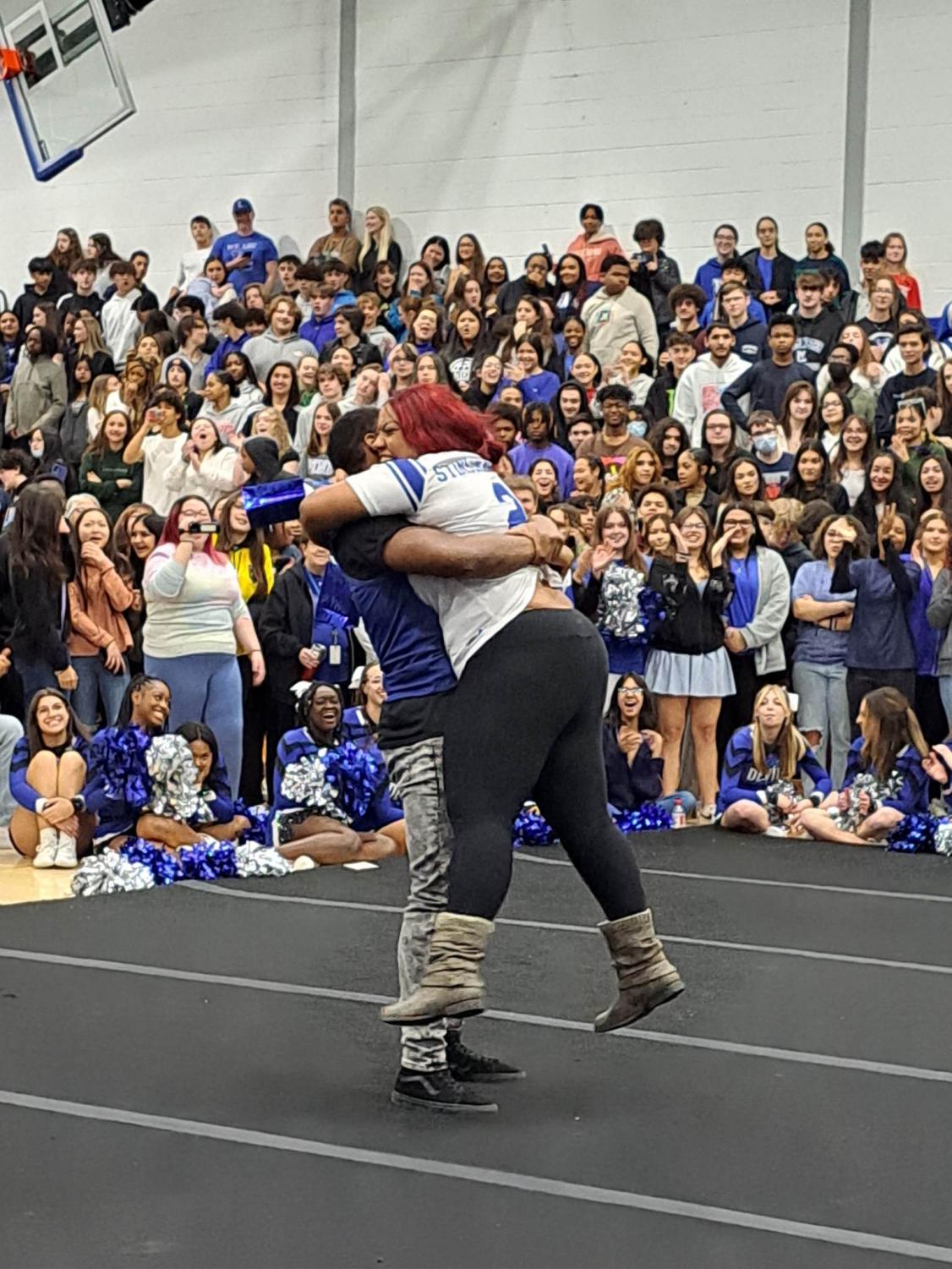 As feelings of family and support filled the gym, the varsity boys came together with the rest of the school for their annual, "Team, Team, One Team" chant, in hopes of a triumph over Fitchburg on Thursday.