Wrestling Begins a New Year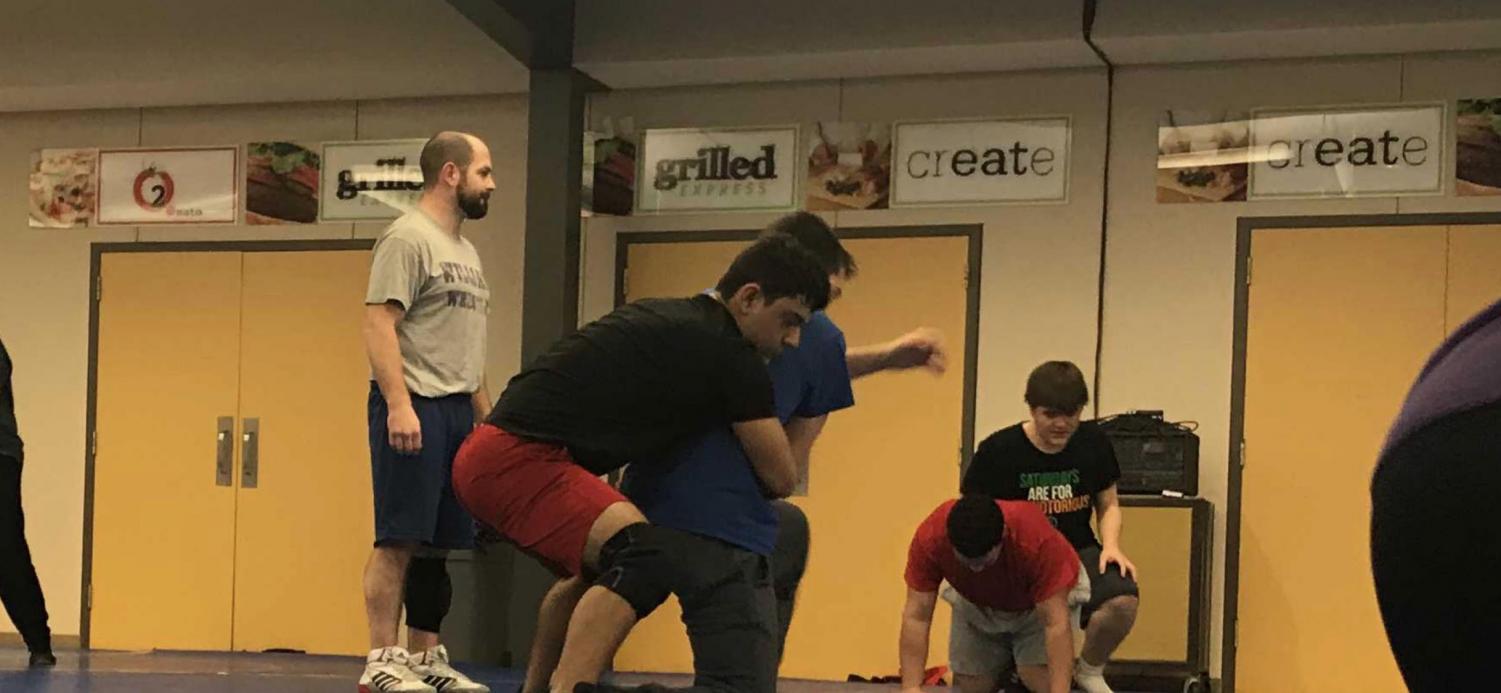 A new season of sports has just begun, and as winter approaches, wrestling is no exception.
Wrestling may not yet be the most popular sport the school offers, but it offers a challenge other sports do not.
"Wrestling is a tough sport and I understand that's why most people can't do it, or don't want to do it," explained Coach James Sheehan. 
Still, Coach Sheehan encourages other students to wrestle, and says his favorite part about coaching high school wrestlers is "forming relationships with kids and getting to see them perform and succeed as wrestlers."
Some may be skeptical about wrestling, but anyone at any skill level is encouraged to join.
"There's a lot you can get out of wrestling," said Sheehan. "Discipline work habits, great training– particularly good for football players. I try to teach morals: Hard work, integrity, good work ethic, fighting through adversity– just being a better person."
Don't just take it from Sheehan, take it from the wrestlers themselves.
LHS Senior Andres Crespo  it explained  it is the conditioning it requires that he likes. "It pushes you to better yourself."
LHS Senior Brandon Forten agreed, stating, "It makes me proud of myself that I'm able to go through conditioning that other people can't handle."
Other team members said they joined for the love of winning matches, the team itself, and according to LHS Junior Elaina Gallant, "I think it would be how tough it makes you feel, and how it motivates you to do better."
Wrestling meets take place on every Wednesday and Saturday and the team could always use the support of their peers in the stands.