REVIEW: Shrek the Musical at Leominster High
LEOMINSTER – After the expression of a shared dream by senior actors at LHS, Shrek the Musical became a reality. A heartwarming, hilarious, and musical reality. 
The Leominster High Theatre Company performed their annual musical this past weekend.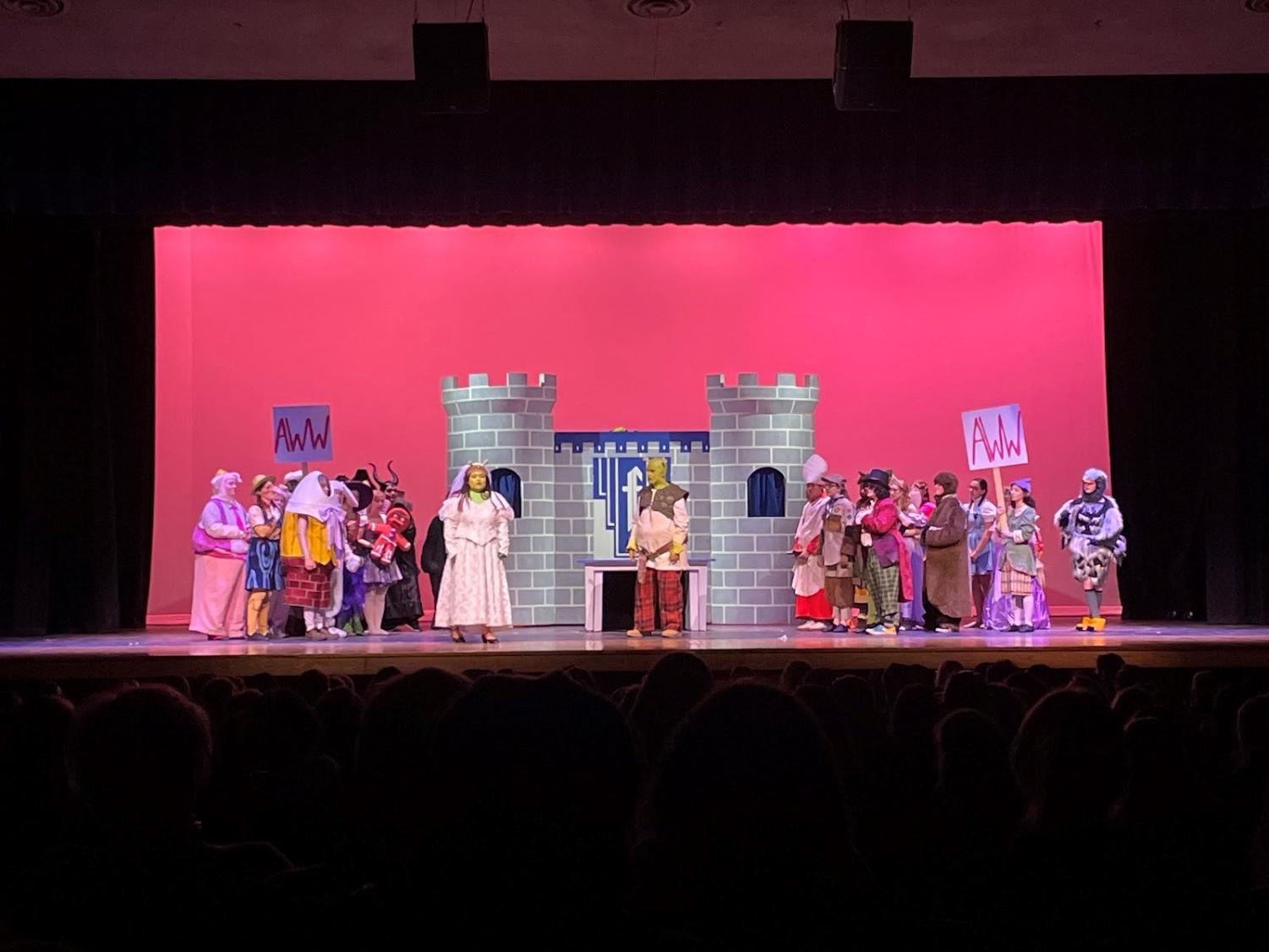 Stars Nathan Valeri as Shrek, Isabella Bible as Princess Fiona, and Christine Evans as Donkey vividly brought the children's movie to life.
The opening song set the scene and mood for the show: playful and entertaining. 
Shrek the Musical featured many favorite fairytale characters, such as Pinocchio, Big Bad Wolf, Peter Pan, and many more. 
A striking detail of the production was the attentive detail of costumes, and creativity seen in the creation of the Dragon. Not to mention the fascinating set and lighting. 
A plethora of songs performed by actors and actresses showcased their talent and hard work. 
The entire production was hilarious and captivating.
In case you weren't able to make it to the show, Leominster High's Theatre Company will have two more shows this school year: James and the Giant Peach in March and Clue: On Stage in May.
For more information, visit https://www.onthestage.tickets/leominster-high-school-theatre-company